Trip:
Whaleback - East Face via Cloud Canyon
Date:
7/23/2011
Trip Report:
A 50 mile adventure run up Cloud Canyon and Big Wet Meadows to climb Whaleback, one of the most remote spots in the High Sierra. We started at 2:35 am and reached the summit just before 10 am. After 45 minutes on the summit, the return trip took virtually the same amount of time, finishing at 6:05 pm for a 15:30 roundtrip.
Weather and trail conditions were pleasant for a night run and we made good time to Big Wet Meadows arriving around 6:50 am. Trail crews had logged out over 95 trees large trees along the way - thanks! The reflection of Whaleback in the meadows was spectacular. The meadows were largely flooded with several wet crossings creating cold feet in the morning. The trail up towards Colby Lake was snow-free and we departed cross-country once the small canyon flattened out and the trail turned up toward the lake. The climb up the East Face of Whaleback was more complex than I had imagined with several small cliff bands to navigate through to keep it third class. The general idea was to go climbers left at first and then make a rising rightward traverse to the ridge crest of Whaleback. Once on the ridge crest a short scramble brought us to the summit with fantastic views including Cloud Canyon, the Great Western Divide, Triple Divide Peak, and Glacier Ridge. On the way down we made several stops to photograph the gorgeous scenery. After Big Wet Meadows, it's basically a 22 mile slog back to the TH. From an endurance standpoint this was a challenging outing due to the 2,500 climb out of Sugarloaf back to Marvin Pass, most of which coming from miles 44 through 47 of the 50 mile roundtrip.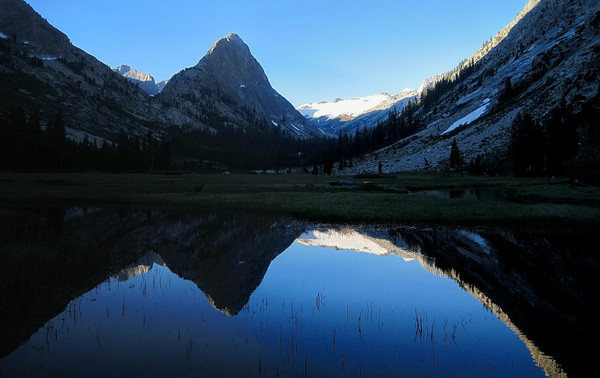 Morning reflections at Big Wet Meadow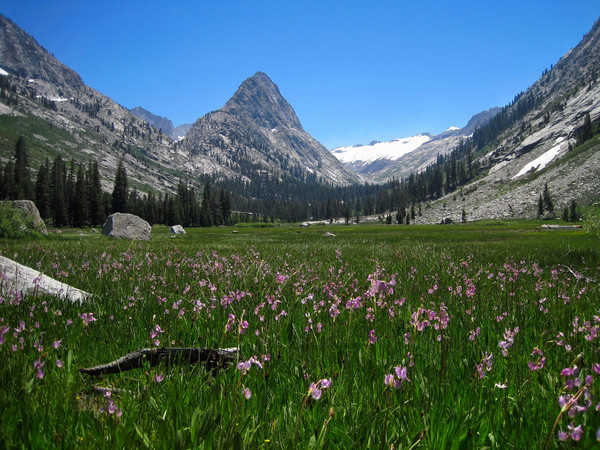 View from Big Wet Meadow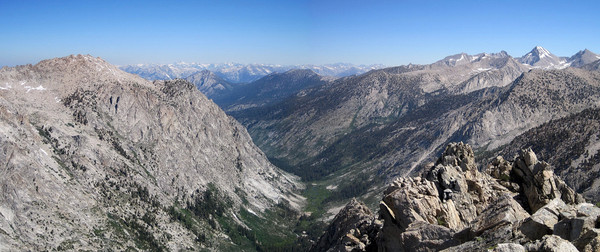 View of Cloud Canyon from the summit of Whaleback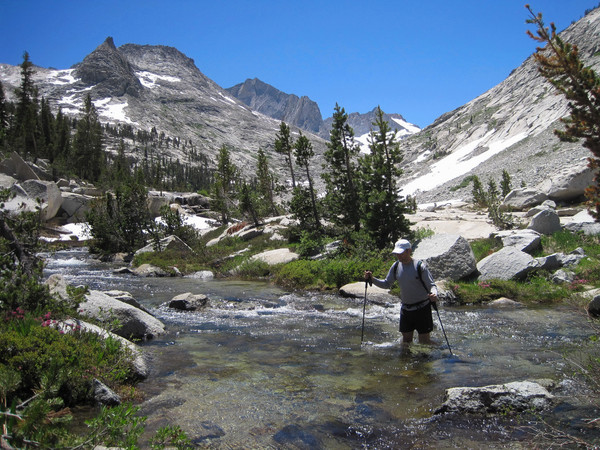 Many stream crossings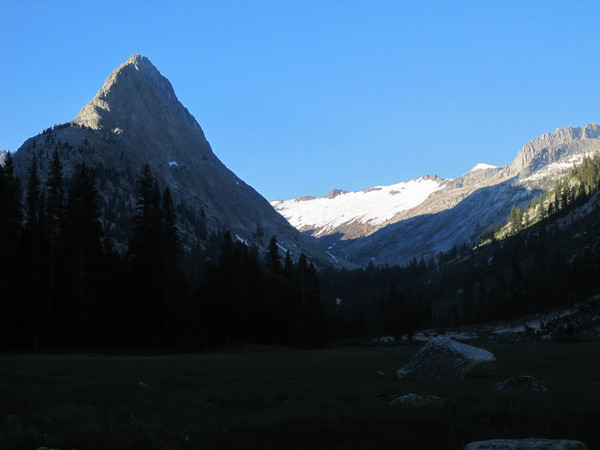 Early light on Whaleback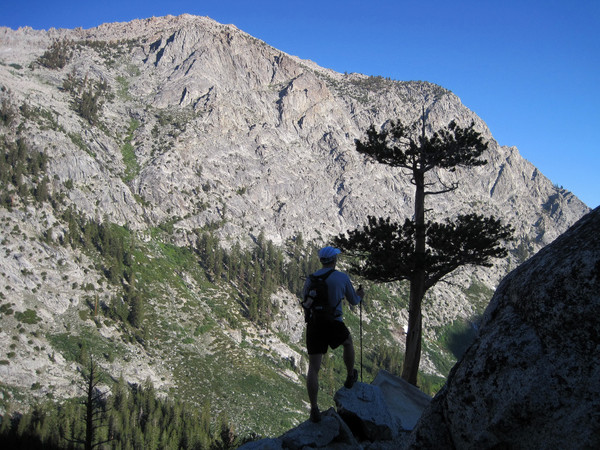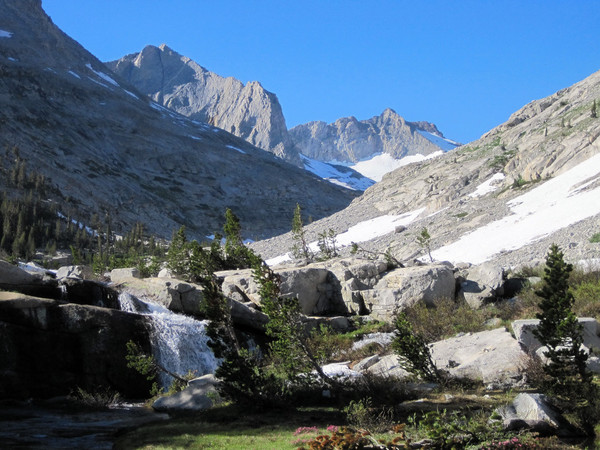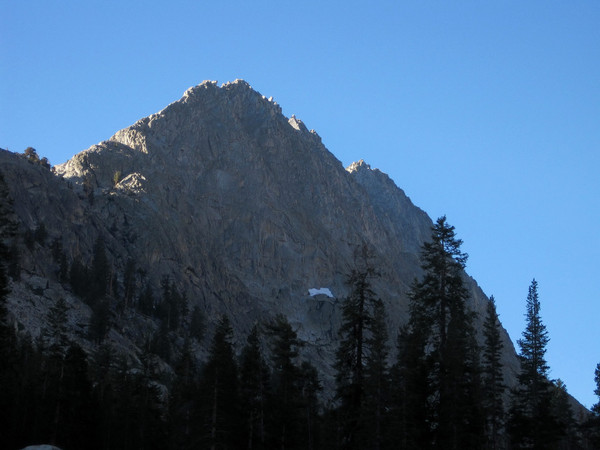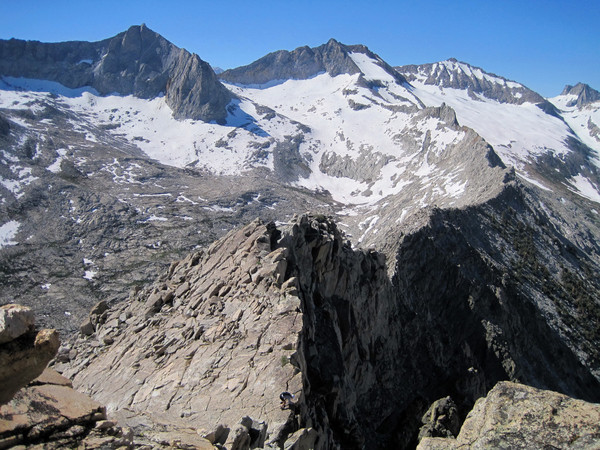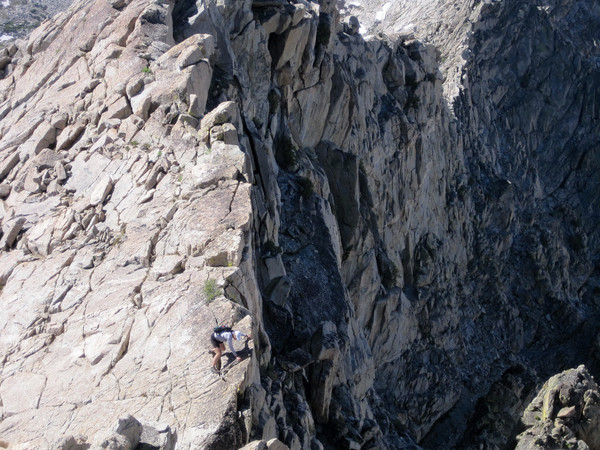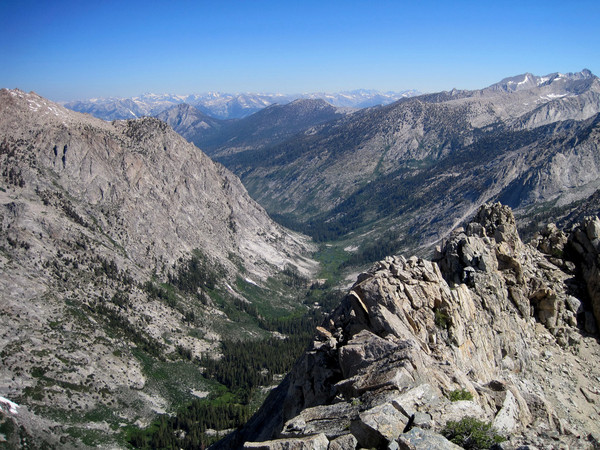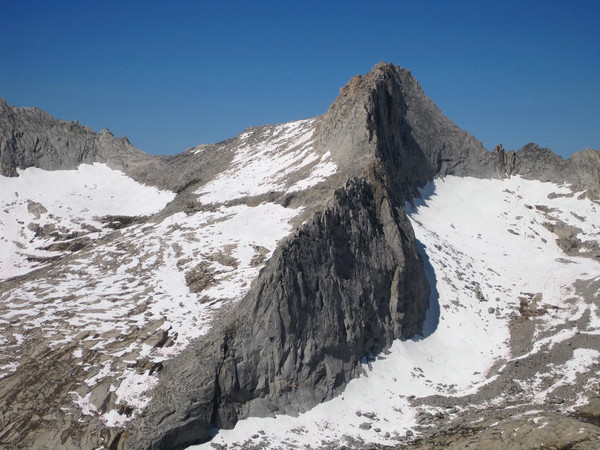 Glacier Ridge summit
Less than 50 people have signed the summit register placed in 1979.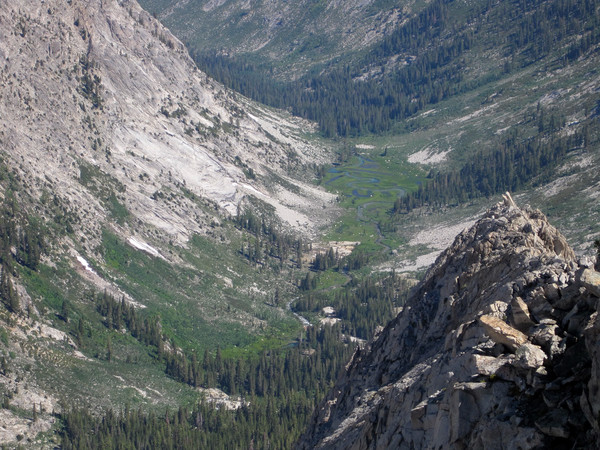 Big Wet Meadow from Whaleback
From L to R: North Guard, Mount Brewer, South Guard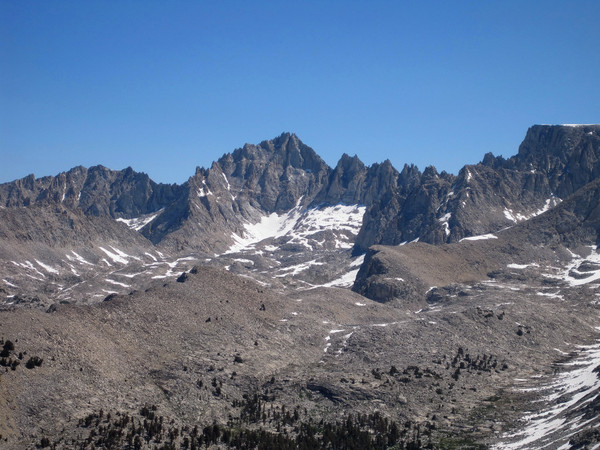 Thunder Mountain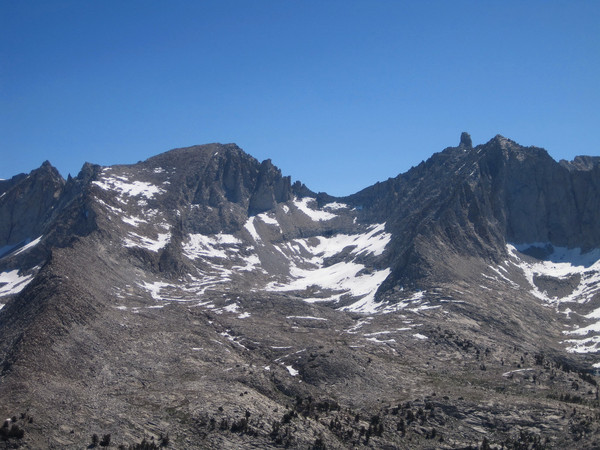 Midway Mountain and Milestone Mountain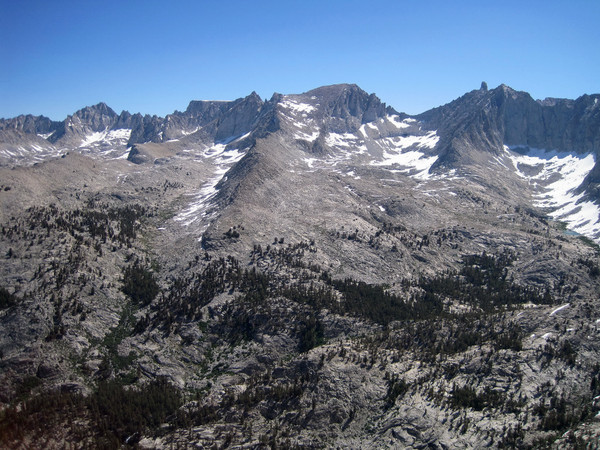 Great Western Divide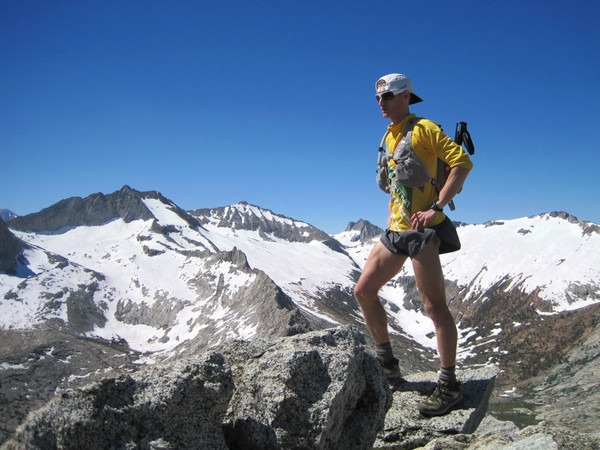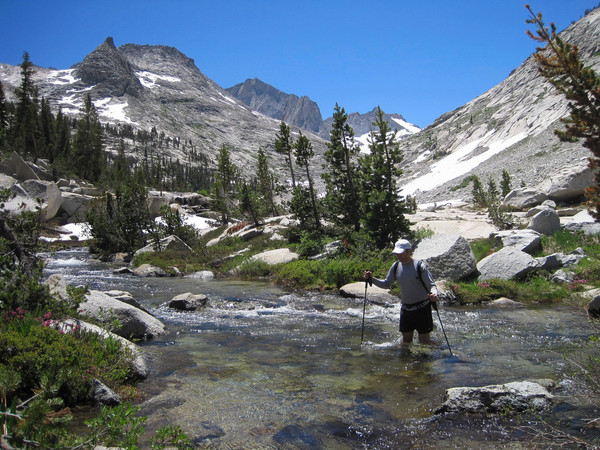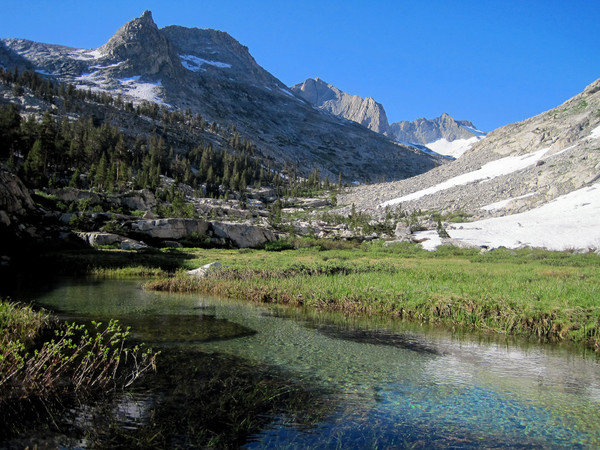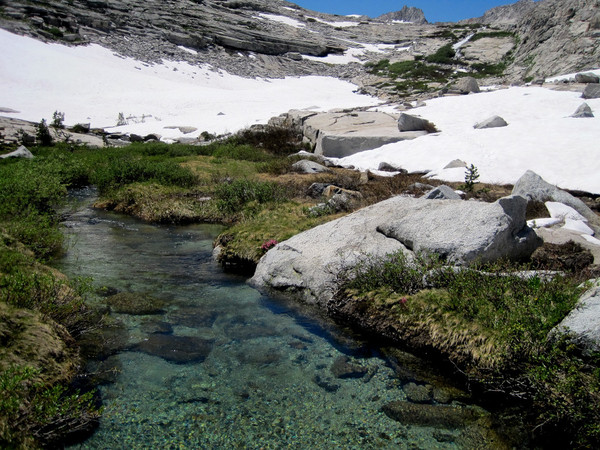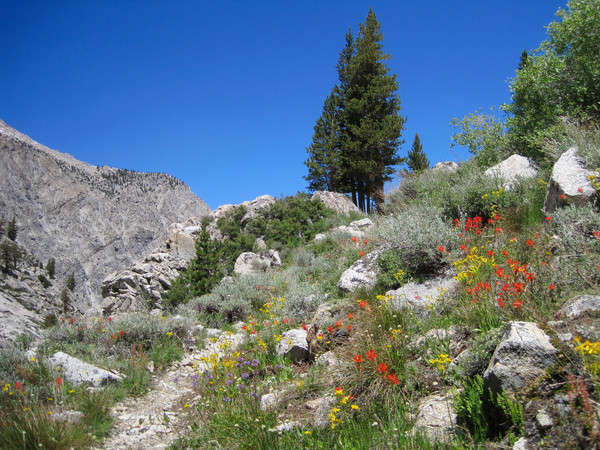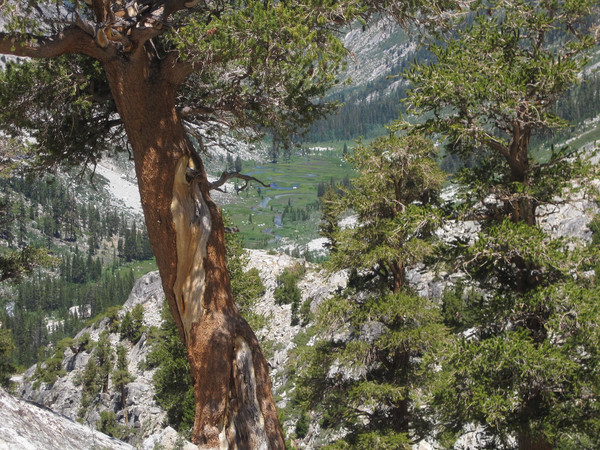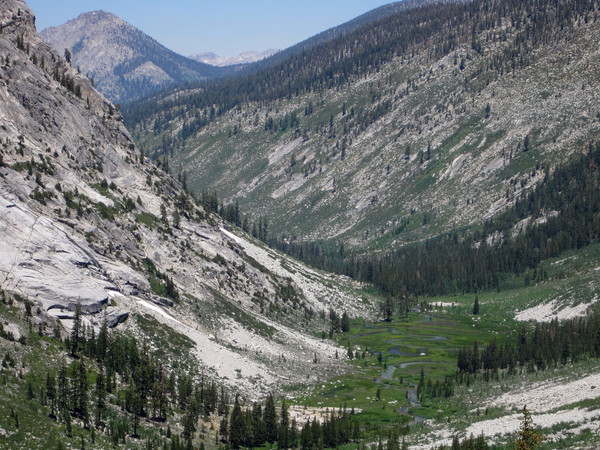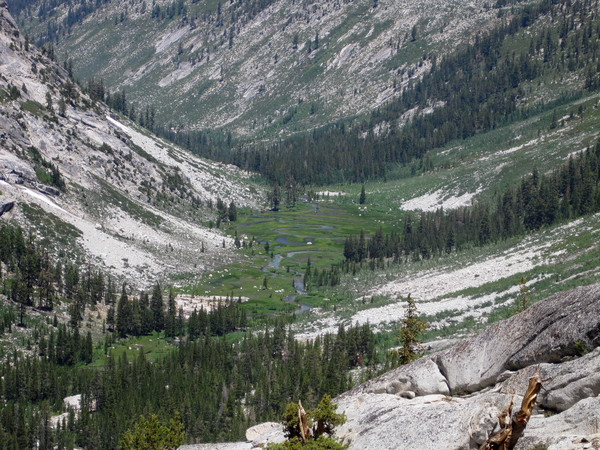 Shorty's Cabin: Part of a series of cabins built by fur trapper Joseph Walter ("Shorty") Lovelace between 1910 & 1940. He was the first Caucasian to reside in upper Kings Canyon region on a long-term, year-round basis.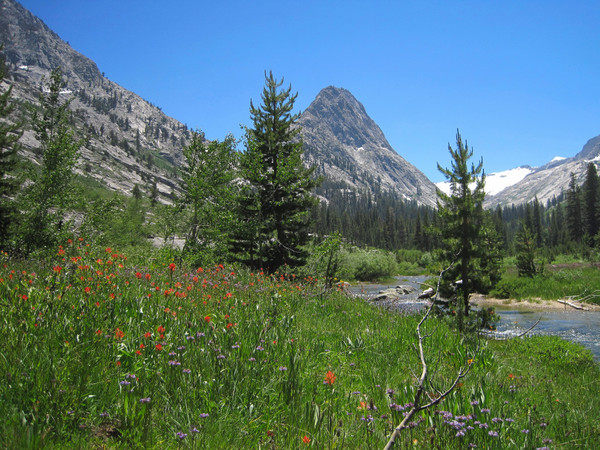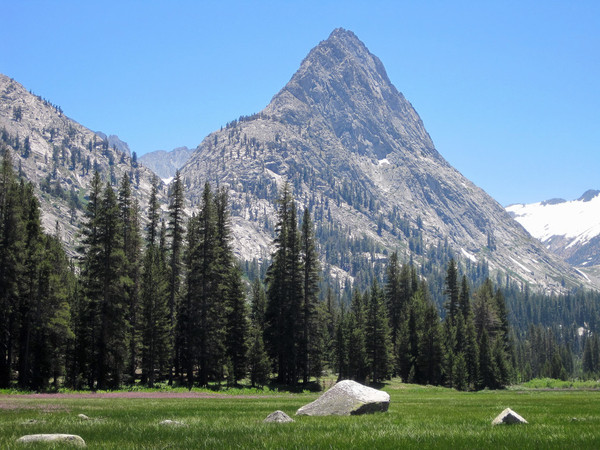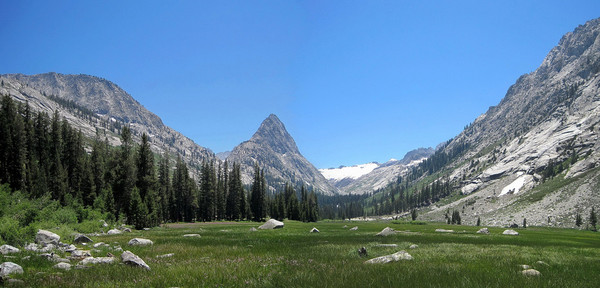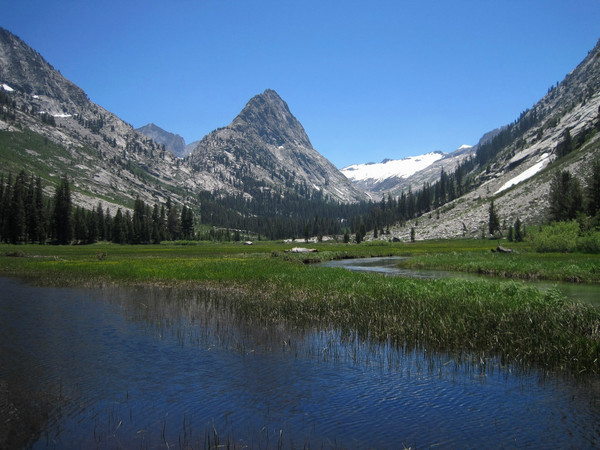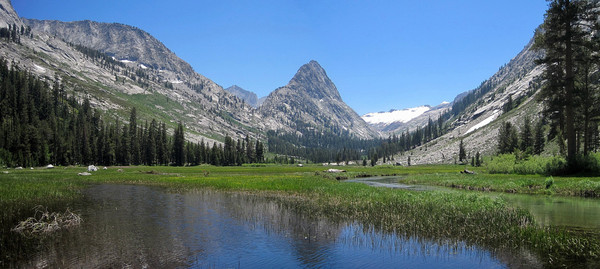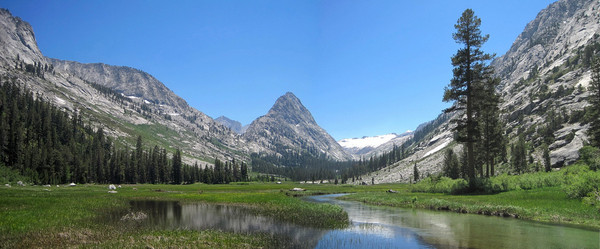 Great Western Divide Panorama

Glacier Ridge Panorama
Gear Notes:
Black Diamond Ultra Distance Z-Poles (amazingly lightweight and foldable poles); Ultimate Direction Wasp Pack; First Endurance EFS drink mix and liquid shots; First Endurance Ultragen for recovery
Approach Notes:
Start at Marvin Pass TH; 22 miles to Big Wet Meadows and another 2.5 miles toward Colby Lake before turning off for the climb