Trip:
Mount Sill - North Couloir
Date:
7/3/2011
Trip Report:
I climbed 14,159 ft Mount Sill on
July 9, 2009
and enjoyed the scenery along the route and from the summit so much that it was time to return! The trail approach along the North Fork Big Pine is gorgeous passing through First, Second and Third Lakes with Temple Crag towering above. This year there was quite a bit more snow lower down and the talus moraine near the Palisade Glacier was substantially more covered. Conditions heading up to Glacier Notch were ideal for cramponing in the morning, but the snow in the L-shaped couloir was incredibly soft with thigh deep post-holing in spots for 700 vertical feet. In fact, the snow was so soft that I was unable to glissade on the way down despite the steep angle. On the 4th class section, all snow patches can now be avoided and it's fairly straightforward. The final bit of scrambling along the ridge up to the summit was fun and I enjoyed the spectacular vista from the "best summit view in the Sierras." Starting at 5:15 am, the total roundtrip took 8:45 finishing just before 2 pm. (5:15 up, 3 hours down, 30 minutes on top).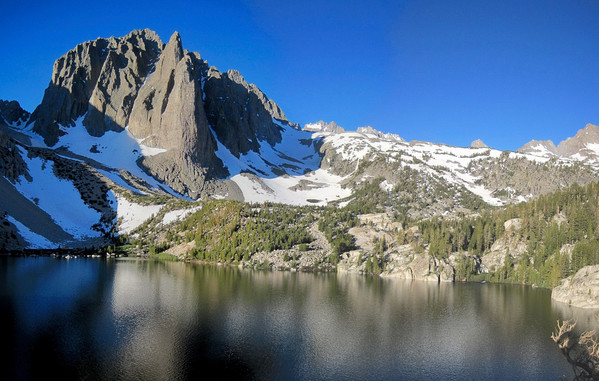 Second Lake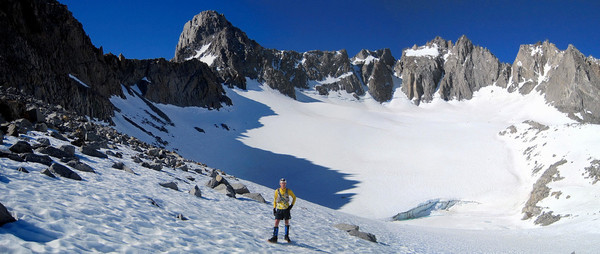 Palisade Glacier, Mount Sill, North Palisade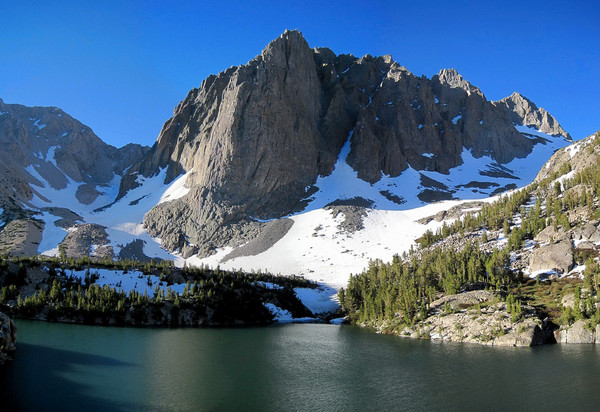 Third Lake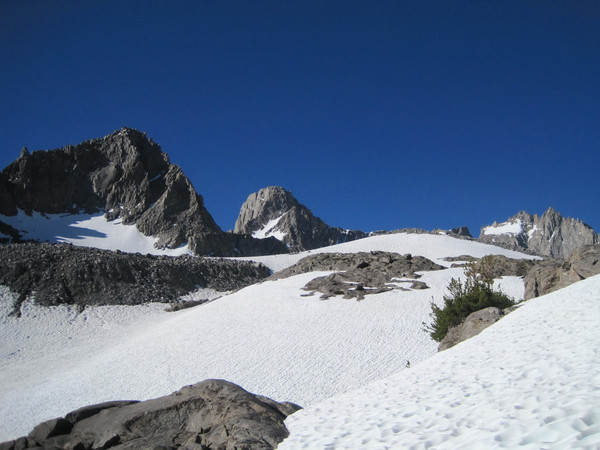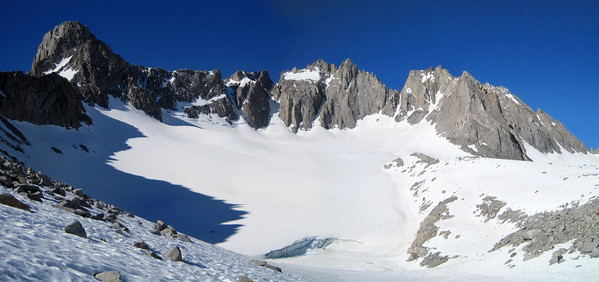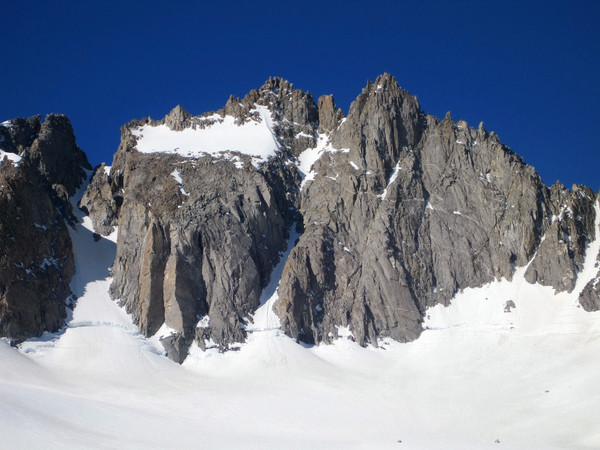 North Palisade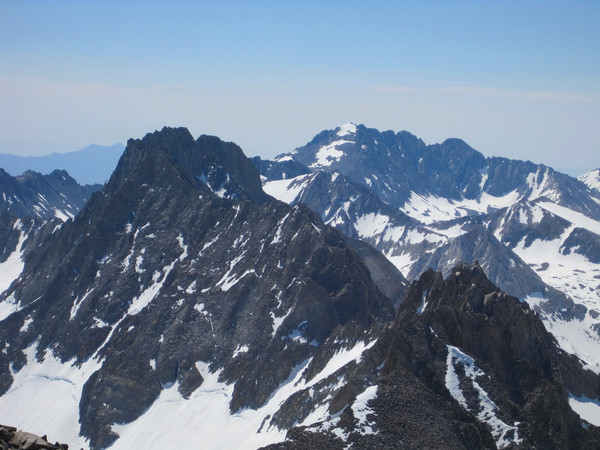 Norman Clyde Peak, Middle Palisade and Split Mountain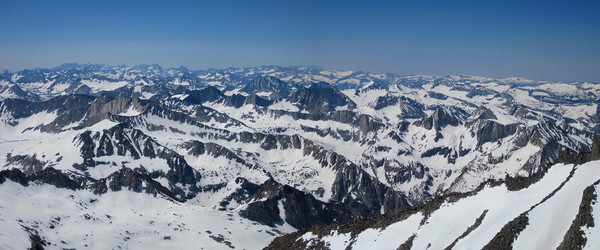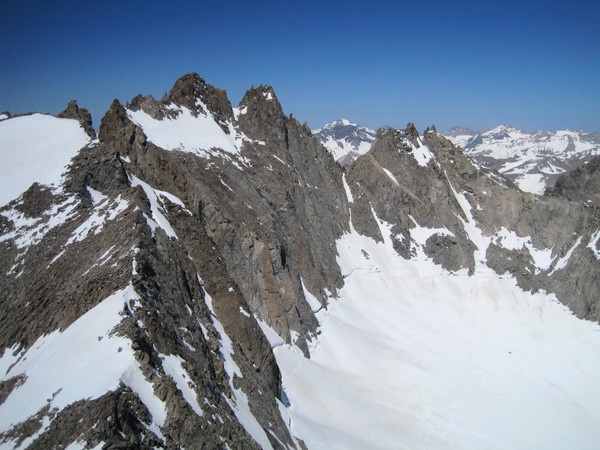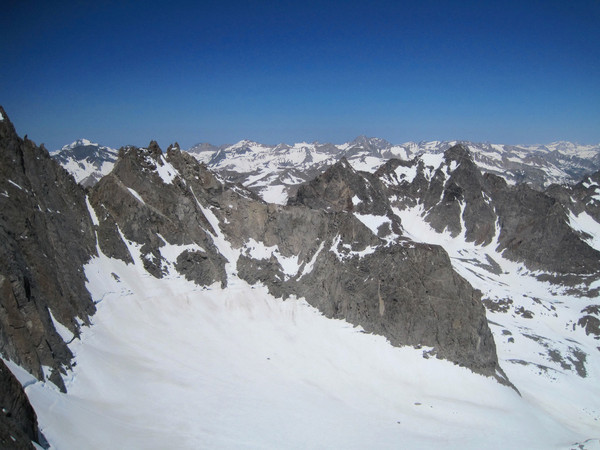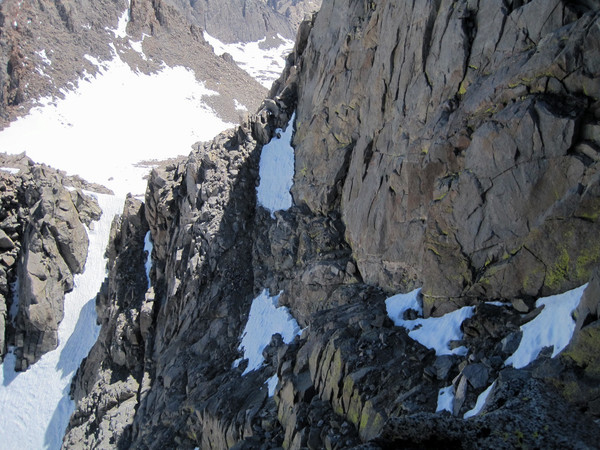 4th Class Traverse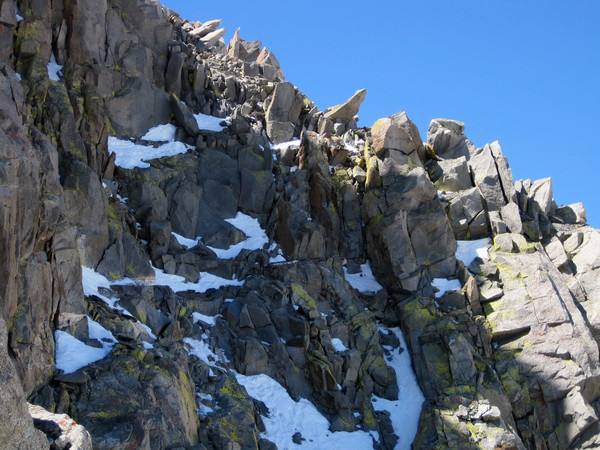 Exposed 4th Class section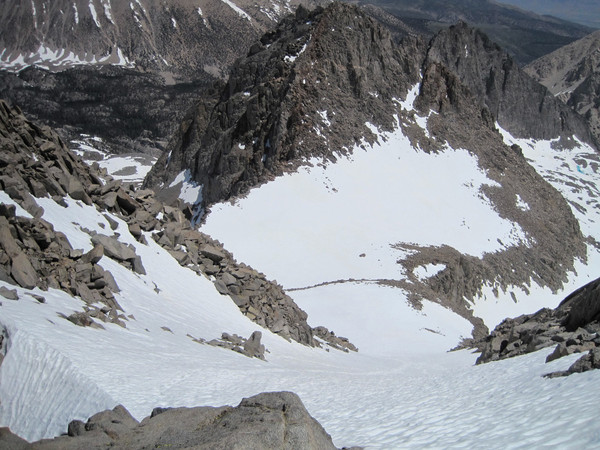 Look down the L-shaped snow couloir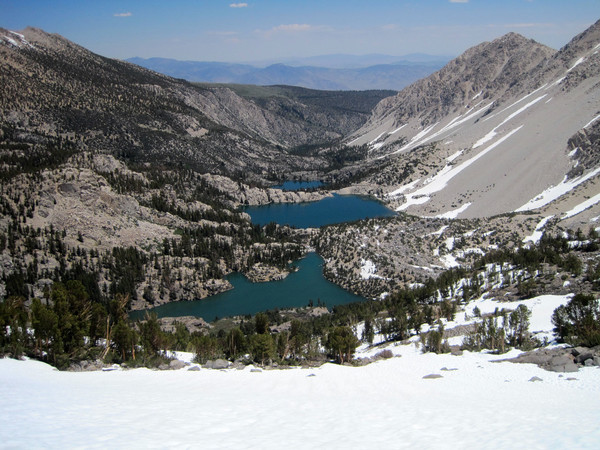 First, Second, Third Lakes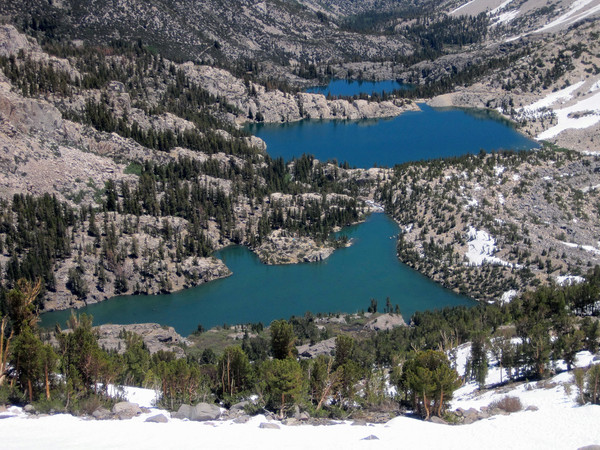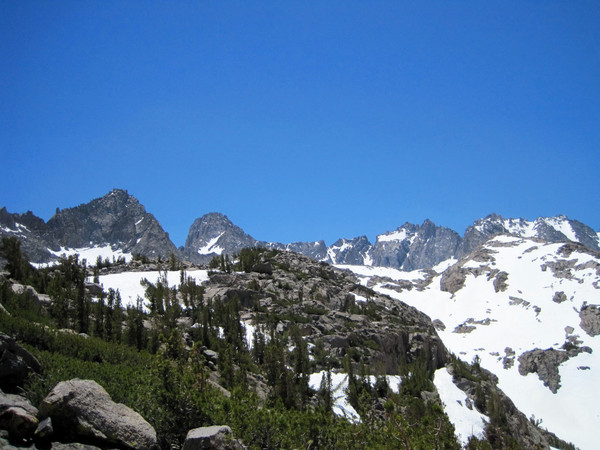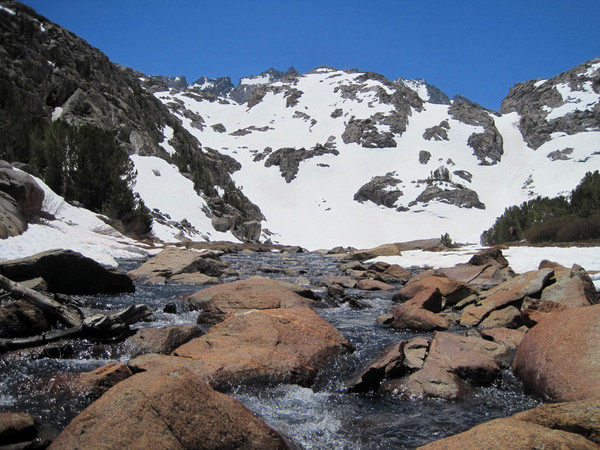 Sam Mack Meadows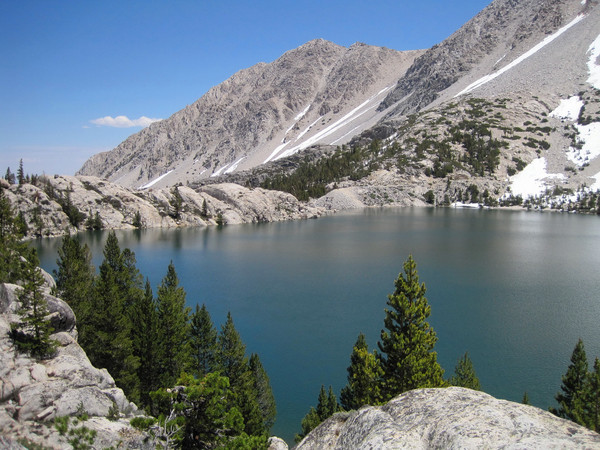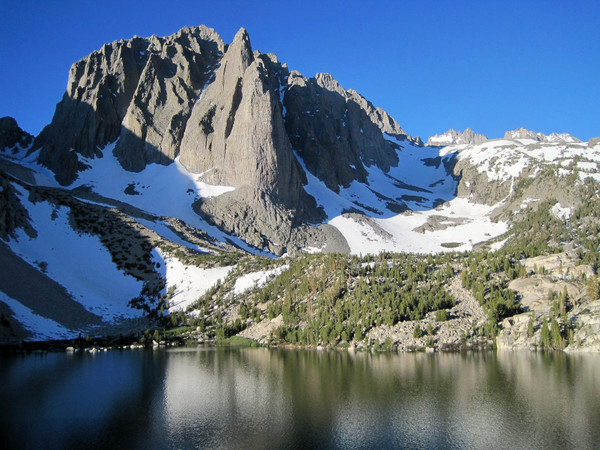 Gear:
Black Diamond Neve Strap Crampons, Ice Axe, Ultimate Direction Wasp Pack, La Sportiva Fireblade Trail Runners, First Endurance EFS and Liquid Shots
Approach Notes:
Trail in great shape all the way up to the Glacier Trail junction and then it's mostly snow (melting fast). The snow below glacier notch is very firm in the morning requiring crampons.