Trip:
Mt Teneriffe - Kamikaze Falls Ice
Date:
1/13/2017
Trip Report:
AndrewF and I climbed Kamikaze Falls on Friday. It is a very visible and popular destination for the hiking crowd (ref WTA trip reports
here
) but I haven't seen any spray about it as an ice climb. After an extended cold snap like the last couple weeks, it becomes a very fun very moderate two pitch WI3 climb with a pleasant approach on a good trail.
We got an extra early start so we could be gearing up by sunrise. The falls are mostly south facing and sun hits the upper tier by 10AM.
The first pitch is a long 60m romp up WI2-3 steps with good rests and fun steps: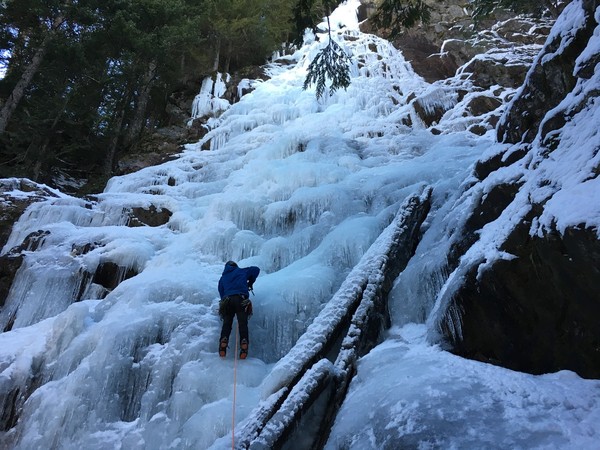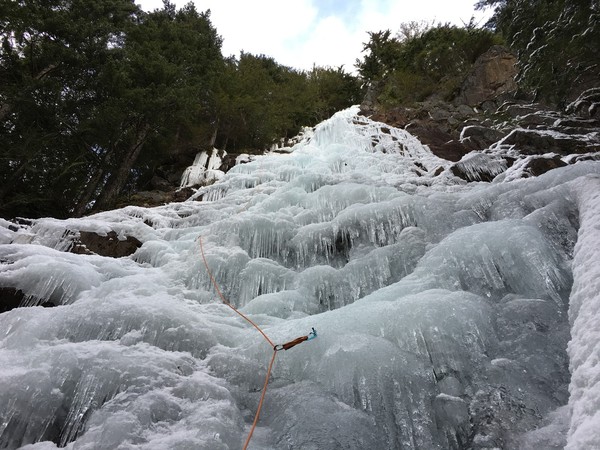 End at a great belay ledge with big tree anchor. Looking back at the ledge from the start of the second pitch: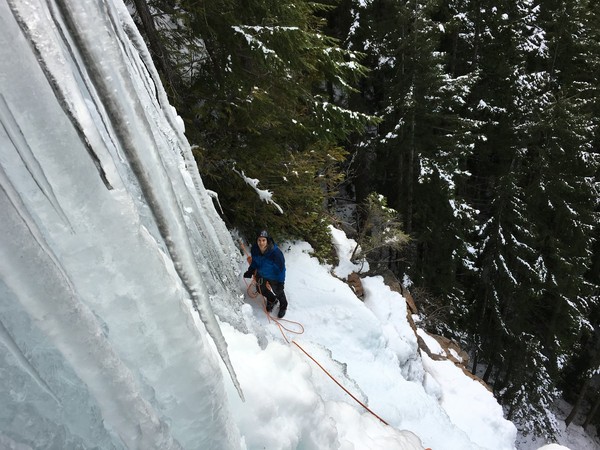 The second ~20m pitch involved a sketchy wet traverse left, then a couple short steep WI3 steps before some vertical schwacking to several belay tree options. Easy walkoff to the east to catch the Mt Teneriffe climbers trail down.
The warm weather this week will probably trash the upper section, but the first pitch might hold on and there is a great tree to rap off if you only do the first pitch. Some friends climbed the first pitch early on Saturday and said the top tier was already melted out a bit from the sun. Check out wta.org for periodic beta photos of the falls from hikers.
Gear Notes:
8-10 screws, goretex
Approach Notes:
Microspikes!