Trip:
Black Peak - South Route (ski)
Date:
5/12/2016
Trip Report:
A couple friends and I took Thursday off to climb/ski Black Peak. 'Twas worth it.
Early morning light as we cross Lake Anne; the snow was firm and good for skinning.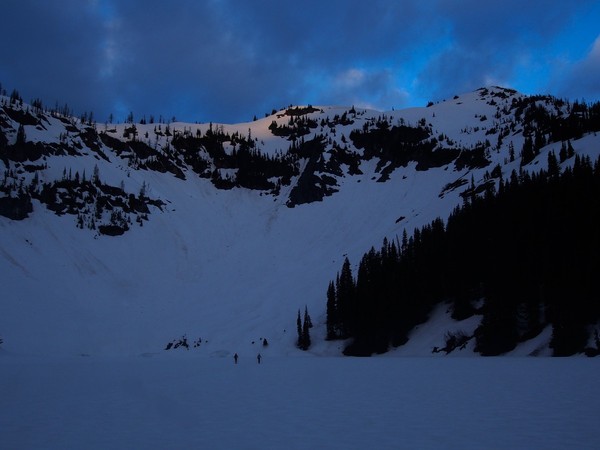 The clouds kept the snow from slopping up on us.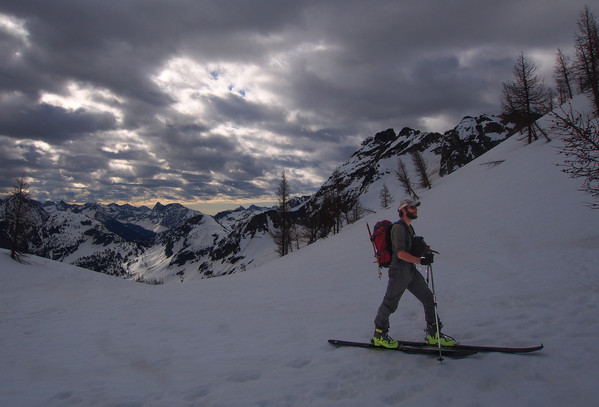 Brennan makes his way across Wing Lake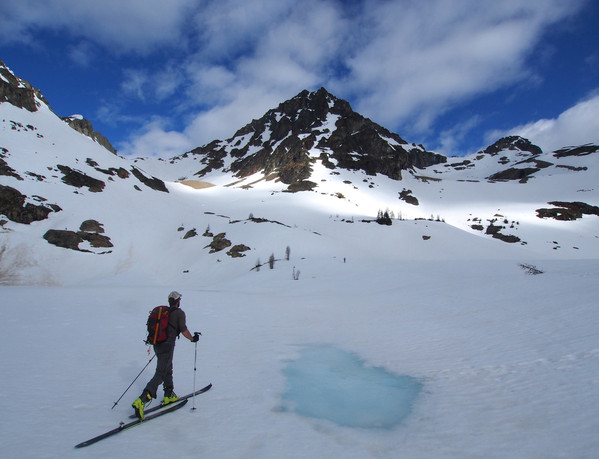 North Cascades panorama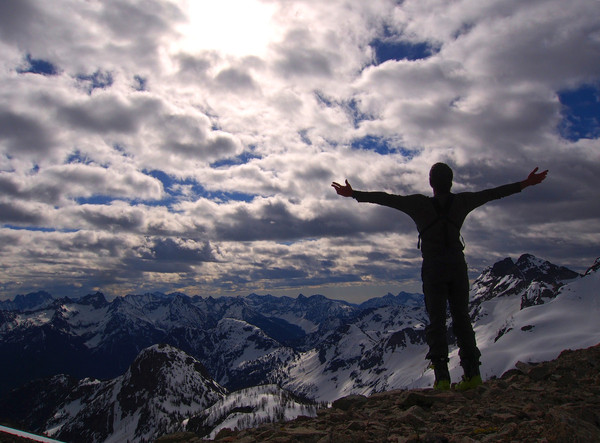 Summit of Black Peak with the peaks of the Cascade Pass area on the horizon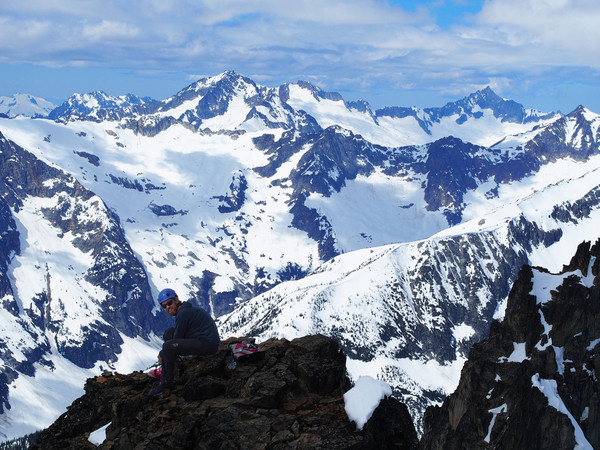 And now for the payoff... Brennan drops in from the saddle above Wing Lake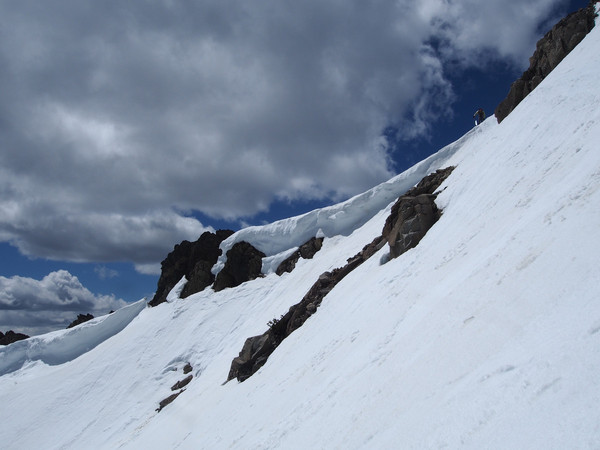 Skiing through a bit of debris toward Wing Lake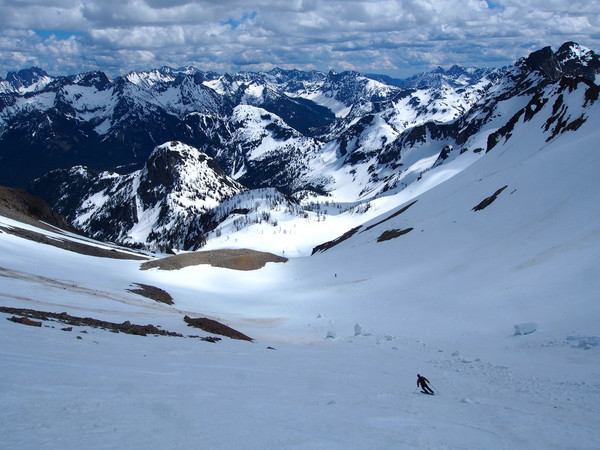 Black Peak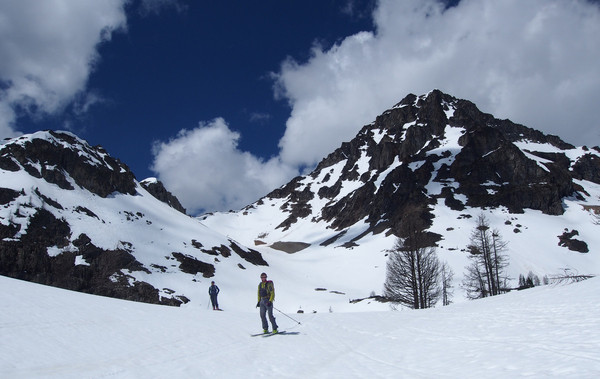 Skiing back across Lake Anne, with the peaks of the Liberty Bell group on the horizon (I think...)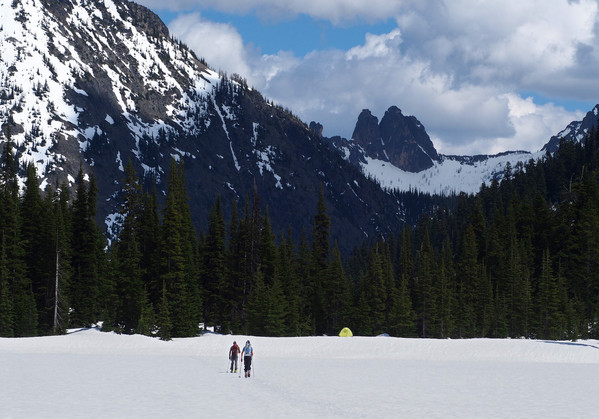 The ski out from Lake Anne was ok, with a few combat turns in the trees, but we were able to keep skis on all the way back to the car at Rainy Pass.
Approach Notes:
All lakes are frozen, everything is snow except the last bit up from the saddle above Wing Lake which is 50/50 rock/snow.