Trip:
Dragontail Peak - Serpentine Arete
Date:
8/27/2015
Trip Report:
My friend Michael was practicing for his AMGA alpine exam and needed some "clients" so Nick & I signed up. Initially we were going to climb Mount Triumph in a two day push, but the widespread fires nixed that option. Instead we switched to a single day assault on Dragontail Peak.
I worked until 9:30pm Wednesday evening, packed at the last minute, getting to bed at 11pm and was up at 2:30am - ouch! I left Lynnwod at 3am, arriving at the trailhead at 5:30am. Nick pulled up at 5:45am. We discovered fellow guides Danny and Patrick were there too and planning on climbing the same route - small world.
Timeline:
Hiking at 6:05am
Climbing at 9:45am
Black Pillar 11:40am
At 2:11pm we'd reached a comfy ledge at 8,000 feet and took a short break
We mitigated much of the loose groveling by staying on the ridge proper at all times, we even avoided the 3rd class walk up to the summit by taking a direct 5.7(?) variation up the summit block - super fun!
Summited at 3:40pm in just under six hours, 10 minute break on top
Two rappels to ground - it wasn't necessary and might have been quicker (and safer?) to walk down the snowfield
6:55pm we were at the north end of Colchuck Lake where Nick & Horst took a dip
8:43pm we reached the trailhead in the dark, 14 hrs, 38 min car-to-car; Danny & Patrick arrived minutes later
View from Colchuck Lake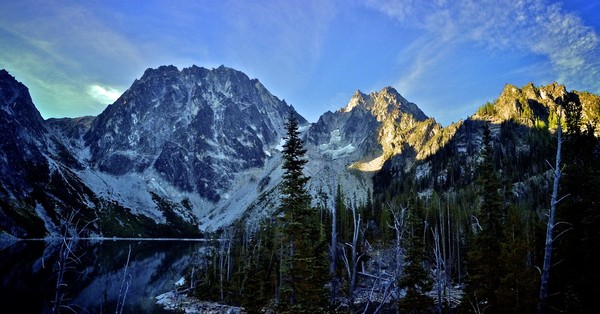 Approaching the base of Serpentine Arete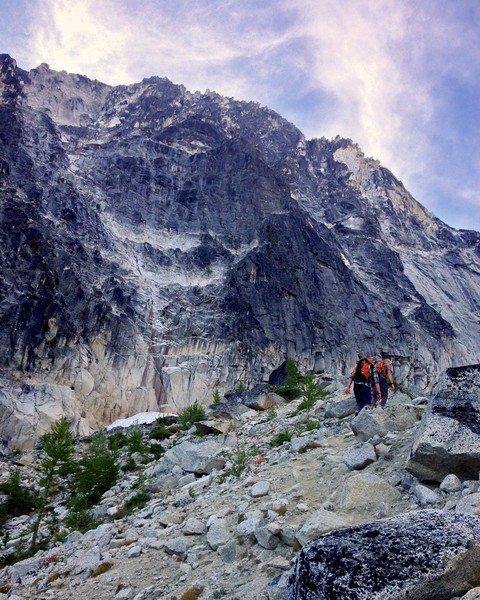 Danny & Patrick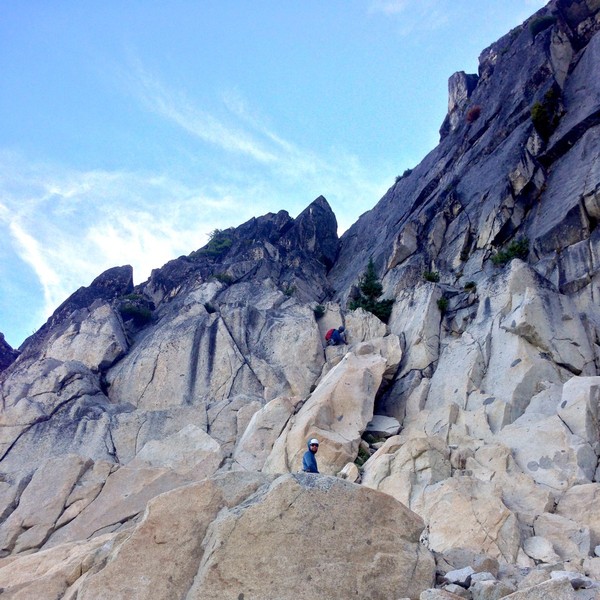 Michael gets us started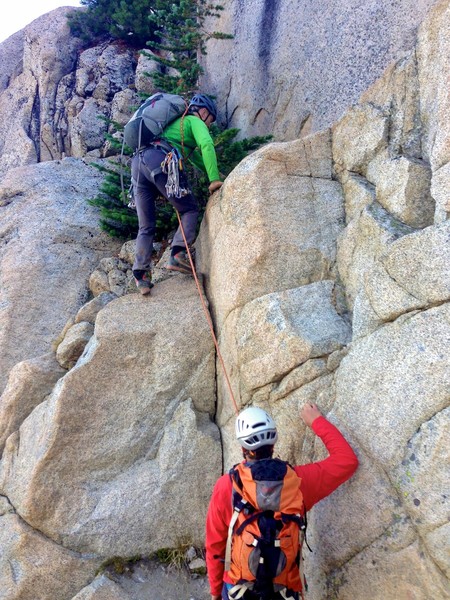 Nick: I like being guided!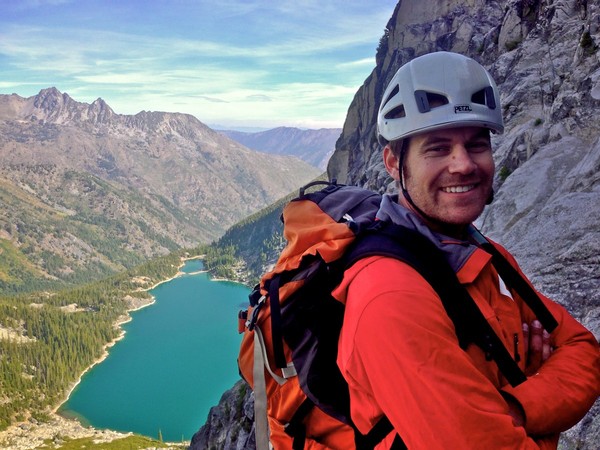 Colchuck from Serpentine Arete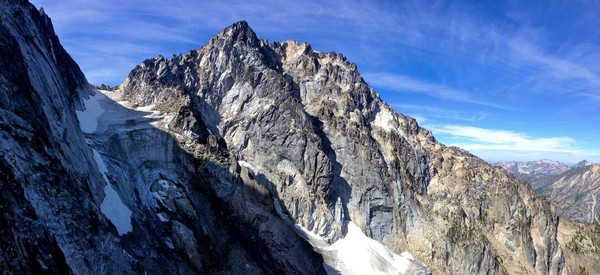 Michael on the first 5.8 pitch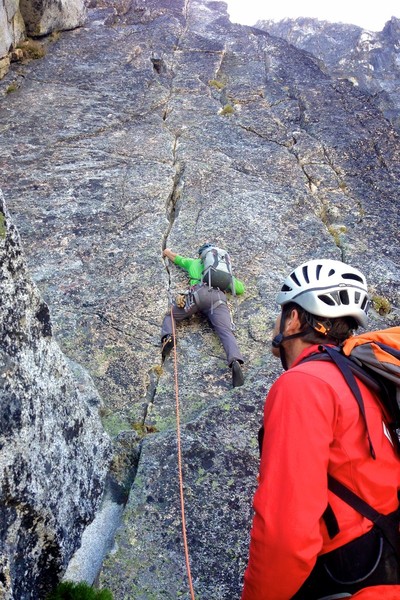 Lookout - guides everywhere!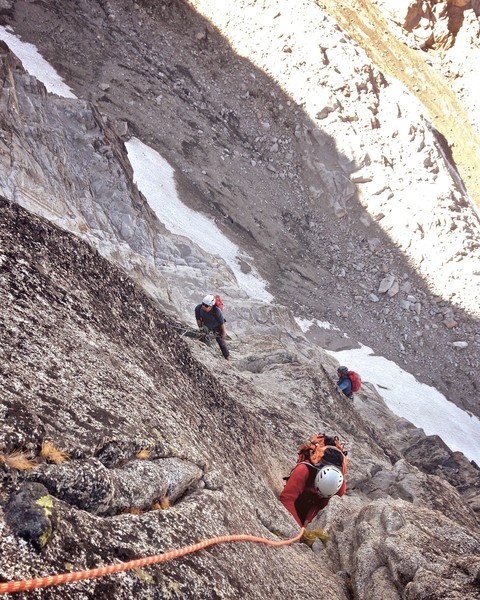 Summit in sight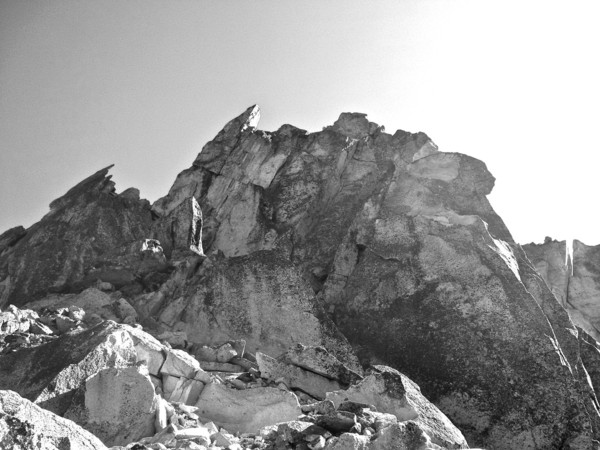 Michael leading our direct 5.7 variation to the summit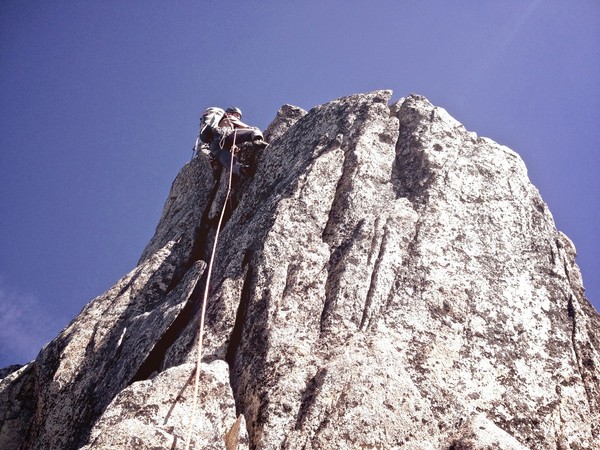 Summit goodness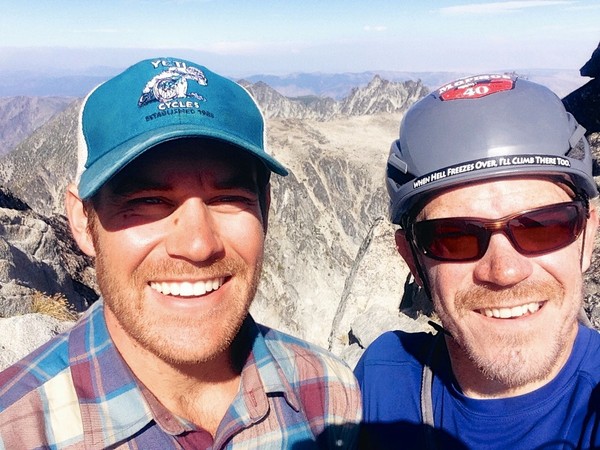 Obligatory goat shot on Aasgard Pass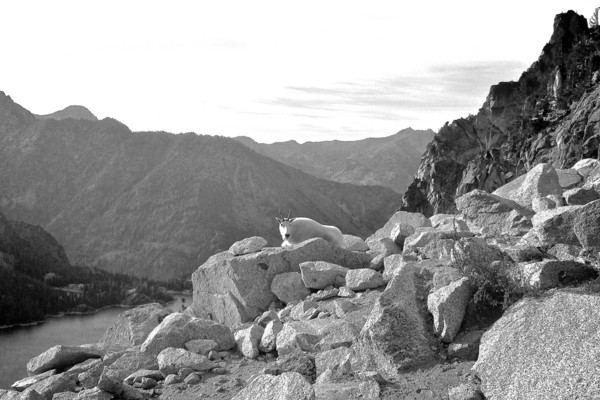 Dragontail: Serpentine Arete photo albom on Flickr
Gear Notes:
Single rack to 3", AMGA guide leading everything.
Approach Notes:
No snow at base, didn't bring axe or 'pons.