Trip:
Chair Peak - NE Buttress
Date:
2/24/2017
Trip Report:
Climbed the NE Buttress of Chair with Stephen Williams Friday. A fine little alpine romp! There was very little exposed ice on the route since most of it was recently buried under two feet of very dry, unconsolidated powder, which made pickets completely useless and screws viable for just one section.
Lots of snow on Chair today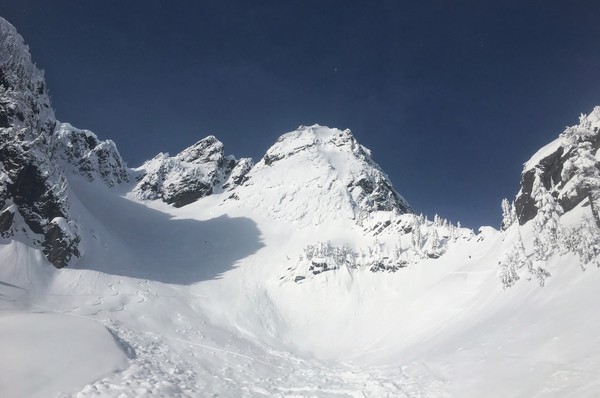 Approaching the NE Buttress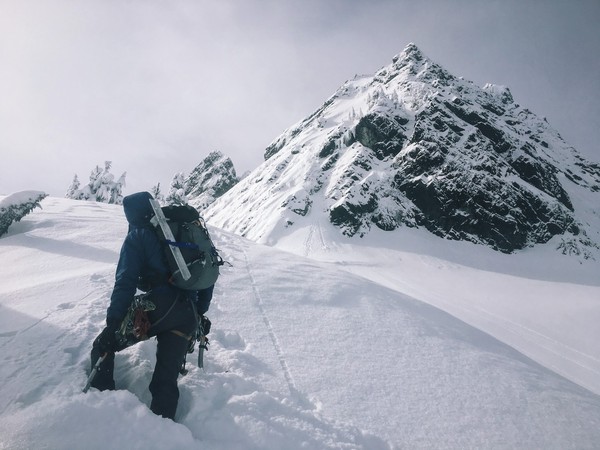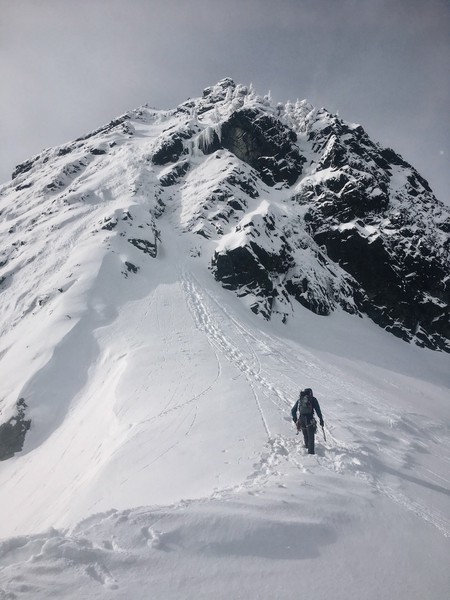 On the first pitch, we bypassed the S-gulley via a direct line to the left via a thin, brittle veneer of ice-over-rock that was unprotectable until a tree belay. The second pitch was secure plunging through the deep (and steep) powder while driving crampon points into the underlying rain crust/ice layer, again unprotected until we fabricated a belay on a rock outcropping with a .5 Camalot and medium nut. Stephen then traversed left through the powder to the base of the upper water ice step and found some solid ice for a double screw belay. The ice step was good and solid; Stephen placed two more screws in blue ice before pulling the bulge and moving upwards into more of the deep powder over ice crust. His belay was a kicked-out body stance which he was unable to back up with a picket due to the funky conditions. I followed without incident. The fifth and final pitch was more wallowing in steep powder to the top of the ridge with a few slung trees. Two hours, ten minutes on route.
After lunch on the summit, we down-climbed to the first rappel in the descent gully. Only did one rappel since we couldn't locate another rap station (probably buried) and the conditions were fine for down-climbing with crampons and a single tool. More wallowing ensued until we reunited with our snowshoes at the base of the slope.
Stephen getting quality sticks in at the upper ice step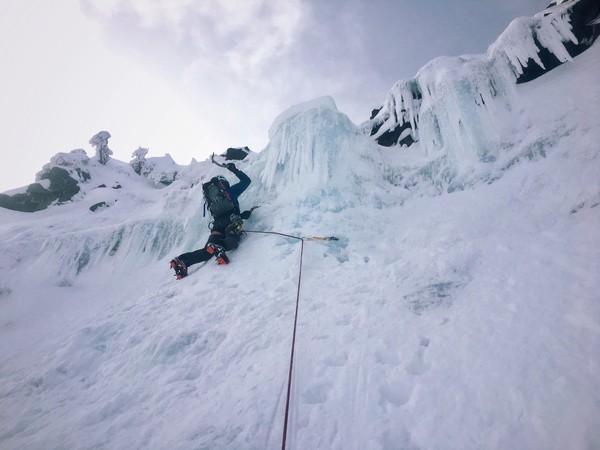 Atop the NE Buttress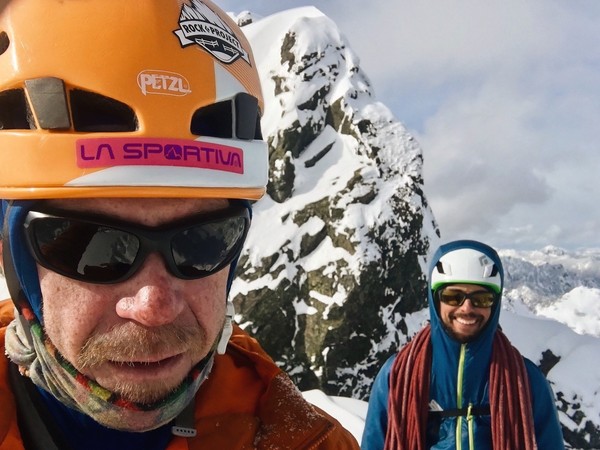 Enjoying a beautiful winter day in the mountains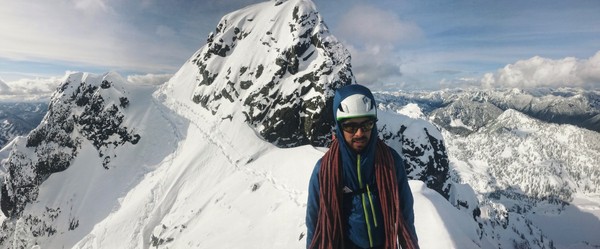 Gear Notes:
60m rope, 4 screws, 3 pickets (unused), small to medium nuts, single cams from .3 to 1", 4 alpine draws, 5 double slings.
Approach Notes:
Lots of powder.