Trip:
Chair Peak - NE Buttress
Date:
1/31/2017
Trip Report:
The NE Buttress is in pretty good condition right now. Great ice in the S-shaped gully and great water ice up higher. Travis Kemp and I did it in 2 pitches, putting a micro traxion in after each crux (1st pitch gully and water ice step) and simuling, enabling us to climb it in just over an hour and still very safely. There's lots of beta out there for this route, so here's some photos! Three ice screws and a few cams from fingers to #1 is all I'd bring if you're comfortable on steepish snow. Trees were probably a third of our protection on the route.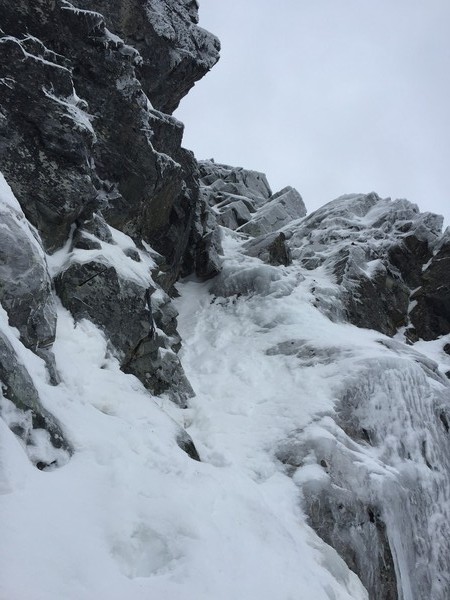 Looking up the S-shaped gully.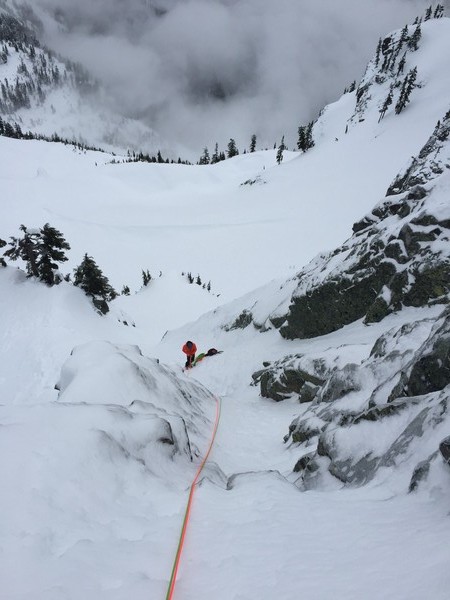 Looking down from the start of S-shaped gully.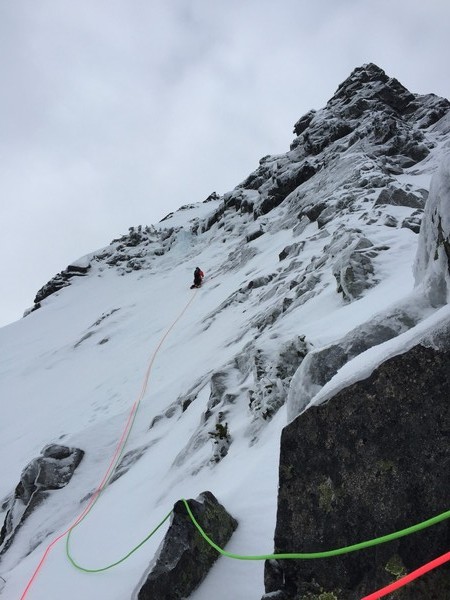 Looking up towards the water ice step.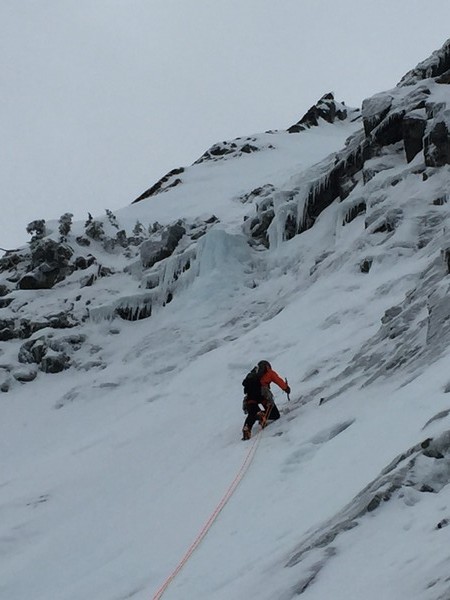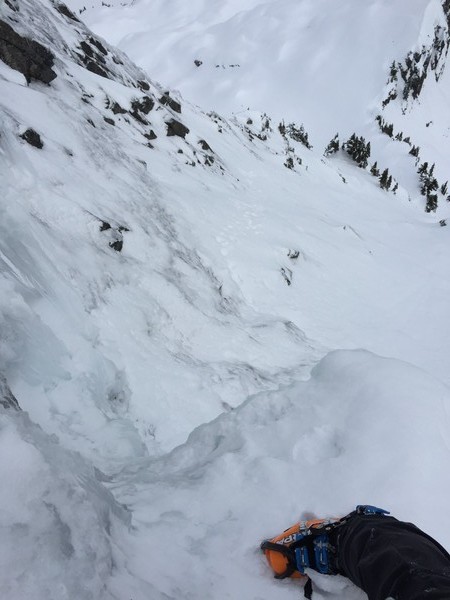 Looking down the water ice step.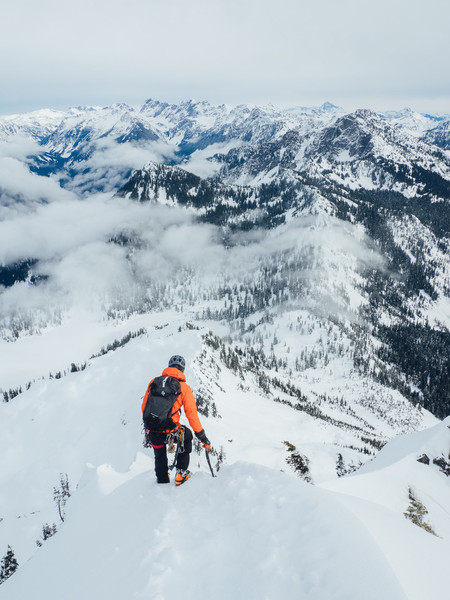 Descending from the summit.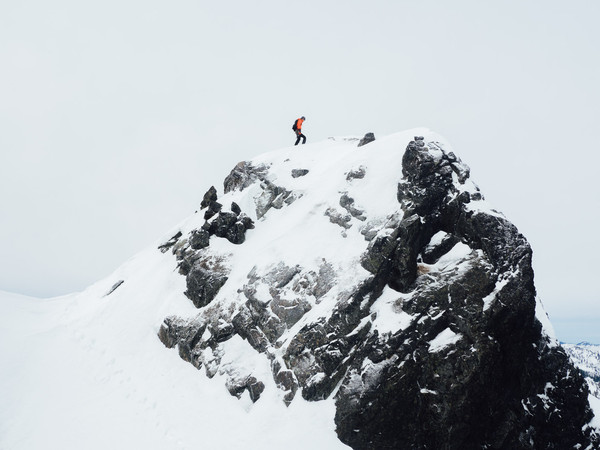 On the summit.