Trip:
Mount Lyell & Mount Maclure - Lyell Glacier
Date:
7/9/2011
Trip Report:
"The Roof of Yosemite"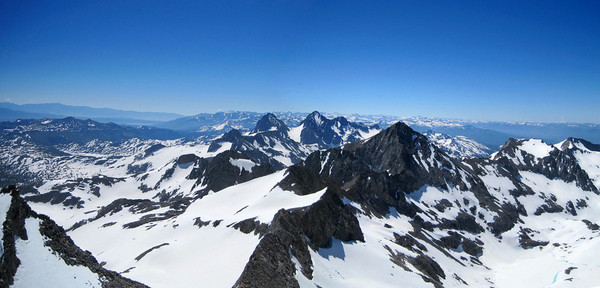 A climb of Mount Lyell (13,120 ft), the highest point in Yosemite National Park, and nearby Mount Maclure (12,960 ft) via Lyell Canyon and Lyell Glacier. The trip entailed about ~30 miles (22 miles along the JMT and the remainder on snow and rock). The trip took 8:50 RT, which was 65 minutes faster than I climbed these two peaks
last time in 2007
.
There has been substantial snow melt recently, but still a lot above 10,000 feet. At first I thought I could take the firm snow to nearly the summit of Lyell, but the slope became progressively icier and steeper and despite only being a couple hundred vertical feet from the summit I had to retreat to the East Arete, which turned out to be a fun scramble. On the way down I took the central chute to a snow finger that entailed a section of downclimbing on rock. The standard route via Lyell-Maclure col appears to be more difficult at the moment with the aforementioned steep and icy snow covering what would normally be the class 3/4 rock scramble. Mount Maclure was a straightforward snow climb and then class 3 scramble along the ridgeline. The views from both Lyell and Maclure were spectacular, and included the Lyell Canyon 4,000+ ft below, the rugged Ritter/Banner area, the Clark Range, Nothern Yosemite, and even Half Dome and the Yosemite Valley. There was excellent clarity and bluebird skies.
Lyell Canyon was not as soggy as I had anticipated, but it still had plenty of wet and muddy sections. Once I gave up trying to keep my feet dry it wasn't so bad. I met several Pacific Crest Trail thru hikers on the 11 miles of trail through Lyell Canyon to near Donohue Pass. They all reported copious snow on their journey through the Southern High Sierra and I was not surprised considering the prodigious winter snowpack.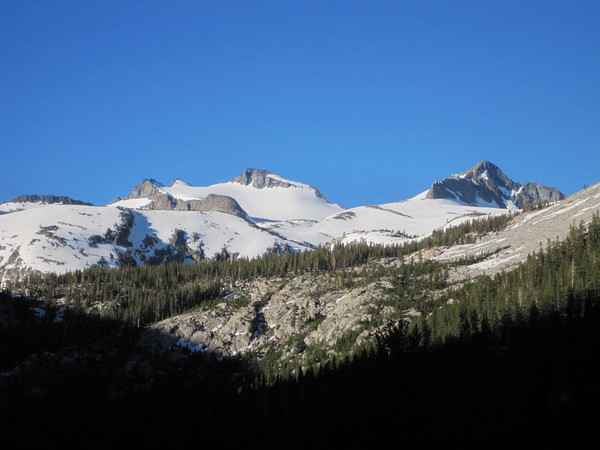 Mount Lyell (left) and Mount Maclure (right) tower 4,000+ feet above the head of Lyell Canyon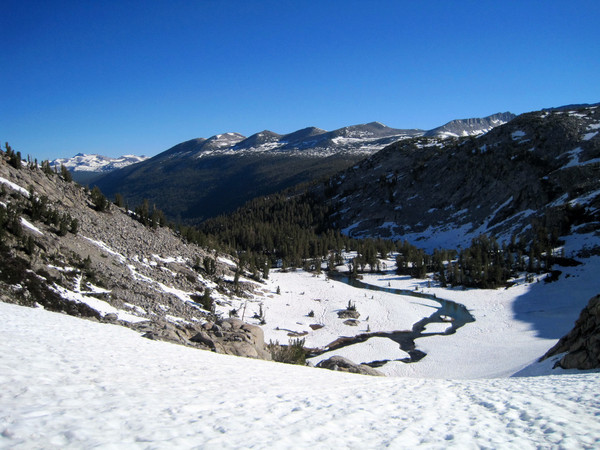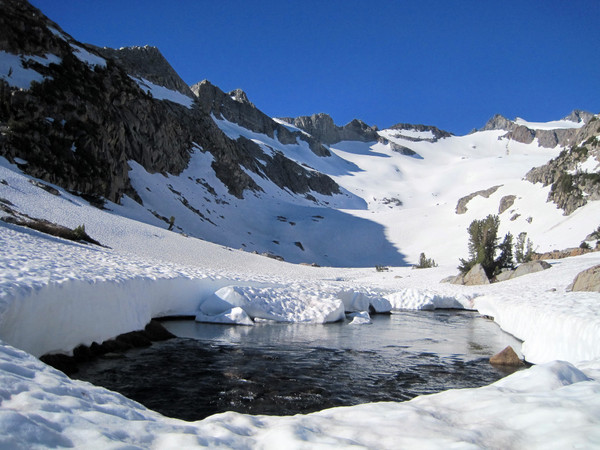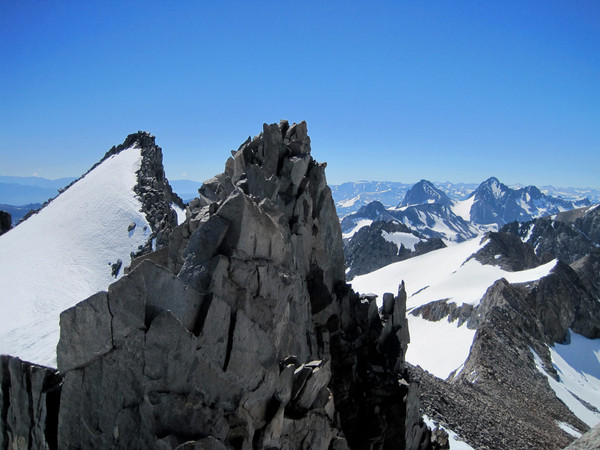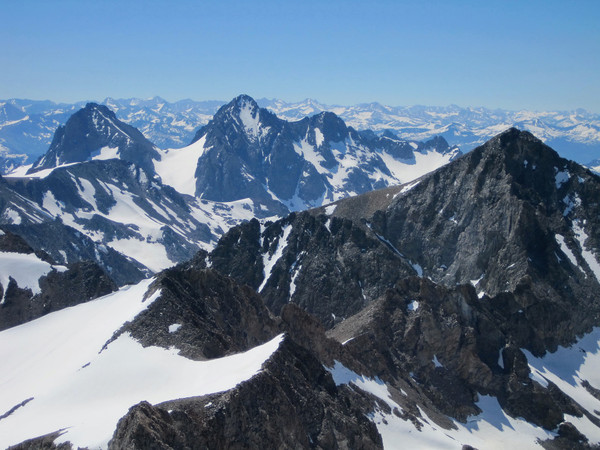 From L to R: Banner Peak, Mount Ritter, Rodgers Peak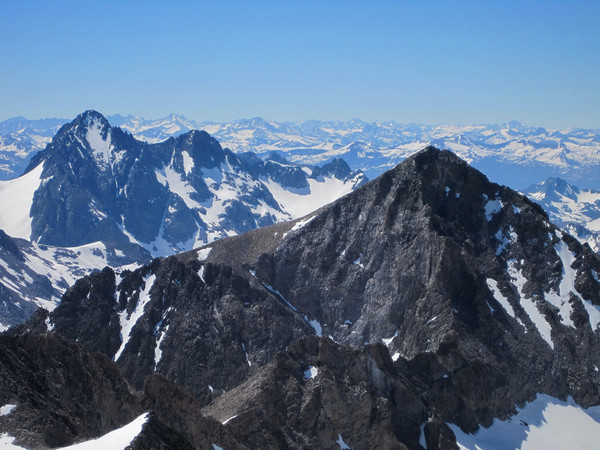 Ritter and Rodgers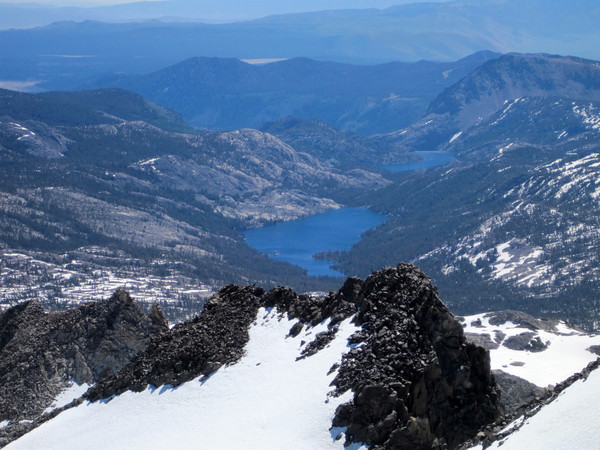 Waugh Lake (foreground) and Gem Lake (background)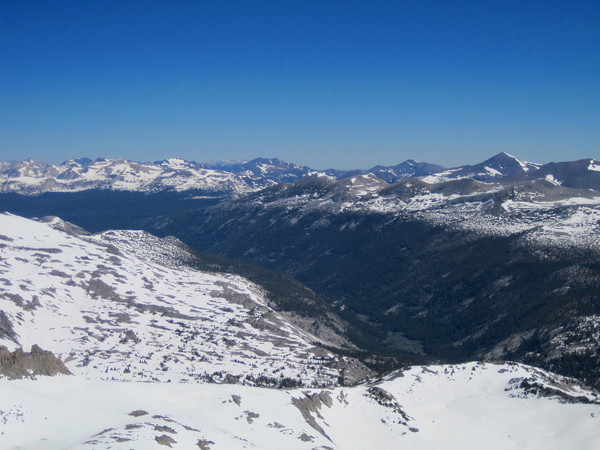 Lyell Canyon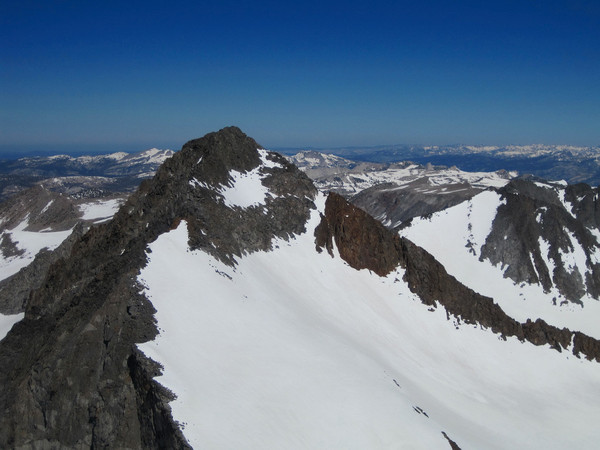 Mount Maclure from Mount Lyell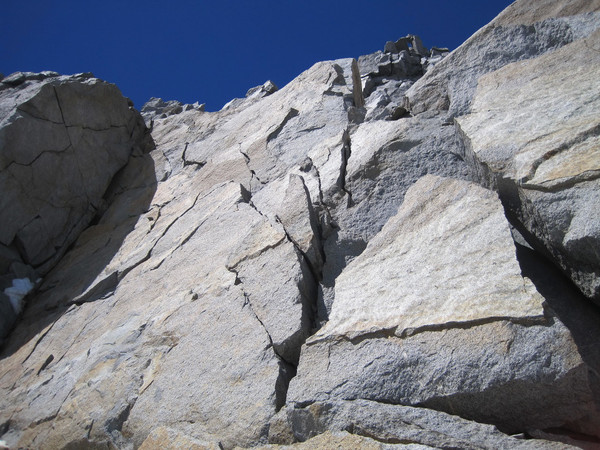 Some technical downclimbing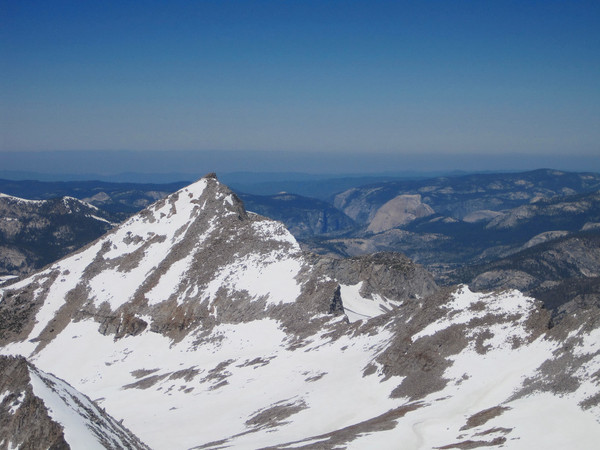 Florence Peak, Half Dome and Yosemite Valley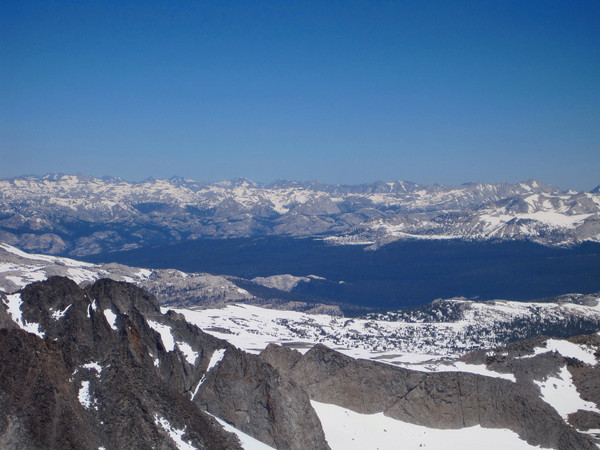 Northern Yosemite Peaks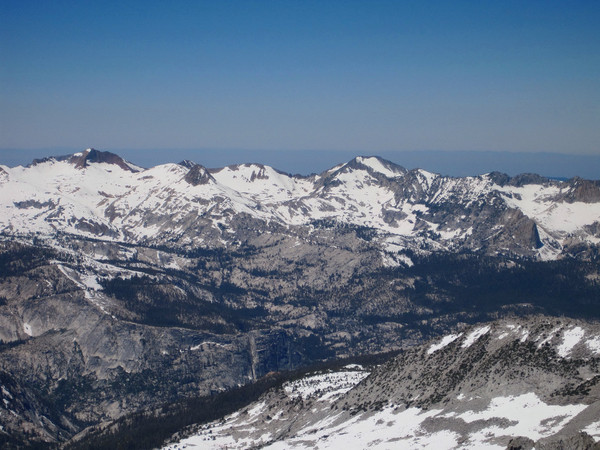 The Clark Range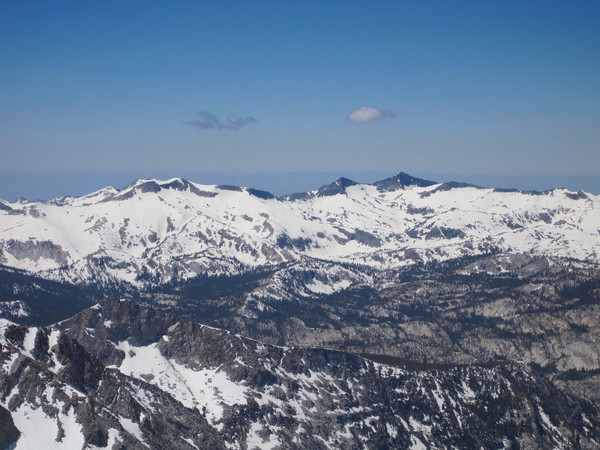 The Clark Range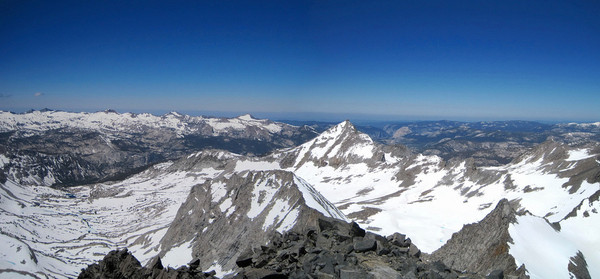 Clark Range, Florence Peak, Half Dome, and Yosemite Valley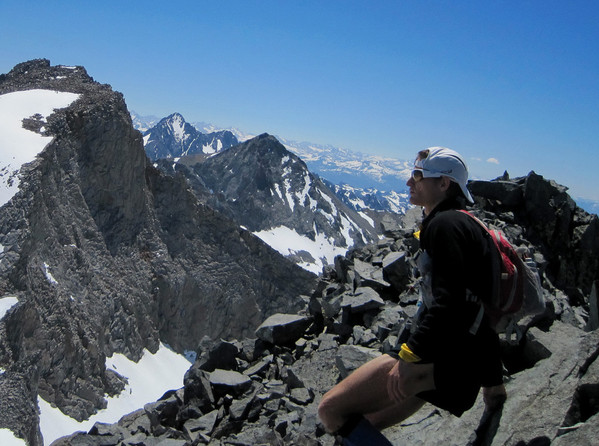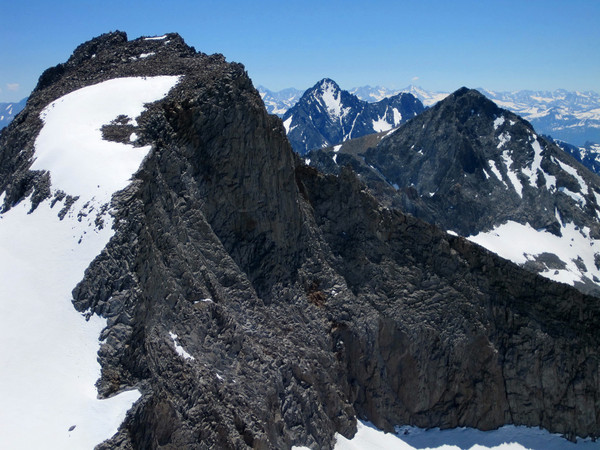 Mount Lyell, Mount Ritter and Rodgers Peak from Mount Maclure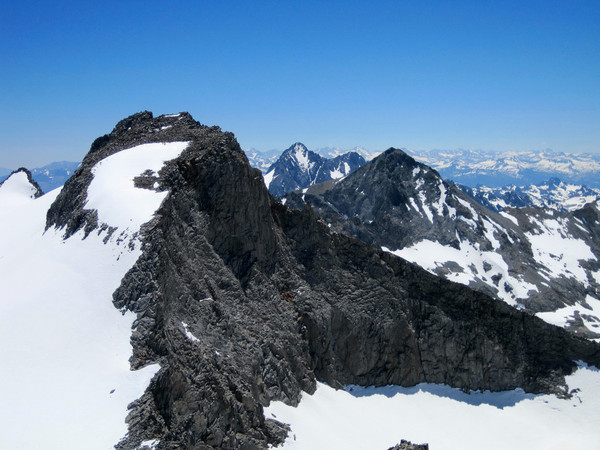 Mount Lyell, Mount Ritter and Rodgers Peak from Mount Maclure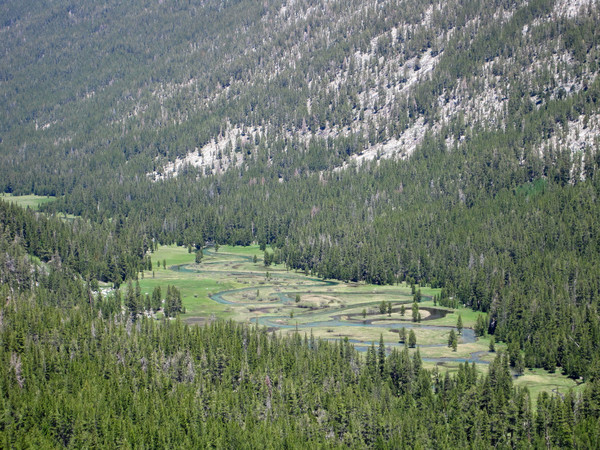 Lyell Canyon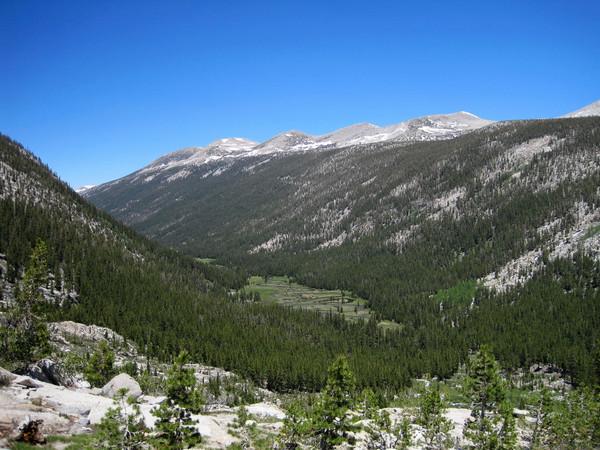 Lyell Canyon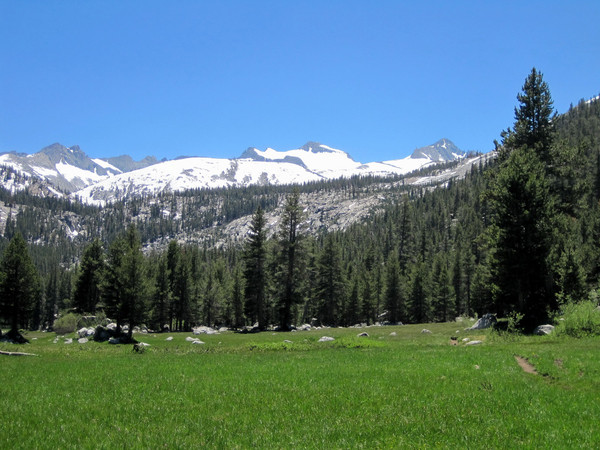 Last look at Lyell and Maclure from the head of Lyell Canyon
Gear Notes:
Black Diamond Neve strap crampons, ice axe, Ultimate Direction Wasp Pack, First Endurance EFS drink mix and liquid shot
Approach Notes:
Muddy and flooded sections in Lyell Canyon, solid snow above 10k.