Price search results for Petzl Ergonomic Ice Tool A hybrid of Petzl's Ergo and Nomic tools, the Ergonomic Ice Tool is designed to tackle steep ice and dry tooling. Its hydroformed shaft is wider in the back and narrower in the front, creating a more efficient high grip, but the Ergonomic's handle is really what makes it the steep-terrain-craving machine it is. Featuring a larger grip, the handle's increased surface area keeps your hand in a relaxed position, helping to fend off pump and conserve energy as you move up steep routes. The tool comes with Petzl's Dry pick for maximum versatility on rock, snow, and ice, and the lightweight Mini Marteau hammer to protect the head when you need to hammer in pitons or clear lose rock. You can also use the Ergonomic with the Ice, Pur'Ice, and Pur'Dry picks, and all of Petzl's tool accessories for ultimate customization to best suit whatever terrain you'll be moving through.
Best Price $359.95 from Backcountry.com
Related Products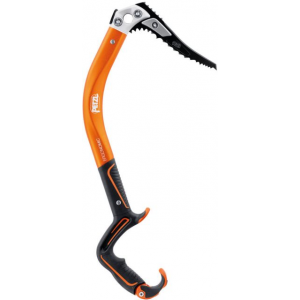 Petzl Alpine & Ice Climbing Ergonomic Ice - Tool U022AA00. The thickness of the pick makes it stronger when slotted and torqued. The hooking teeth located on the bottom and top (for reverse positions)... Petzl's Griprest Ergonomic, compatible with the Nomic and Ergonomic ice tools, provides efficient and comfortable hand support on steep terrain. With adjustable positions, the hand rest easily accommodates...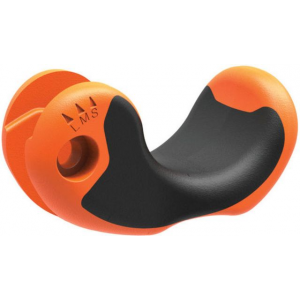 Petzl Alpine & Ice Climbing Griprest-Ergonomic U022CA00. Mounted on the handle and overmolded with a bi-material coating it offers more efficient and comfortable support for the entire hand. The different...
---