Price search results for Adidas Crossback Bra – Women's Crossback Bra - Women's
Best Price $34.95 from Backcountry.com
Related Products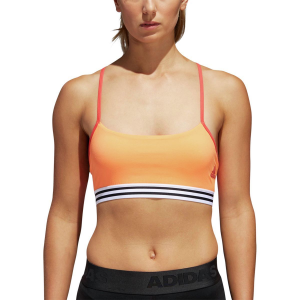 Adidas Crossback Brand Bra - Women's
Say goodbye to uncomfortable, restricting sports bras and instead wear your Adidas Women's Crossback Brand Bra whenever you want to get active. With barely-there crossback straps and a soft polyester body,... Adidas Beyond the Run Hoodie - Men's
Before you start to head out for a run in your favorite, broken-in cotton hoodie, take a second to think. Instead of ruining your relationship with your go-to sweatshirt after it leaves you soaked and... Adidas Aerobounce PR Shoe - Men's
Taking on the role of the lightweight, performance trainer in Adidas' Aerobounce line, the Men's Aerobounce PR Shoe offers a low-to-the-ground design and responsive cushioning to keep you moving fast and...
---