Event details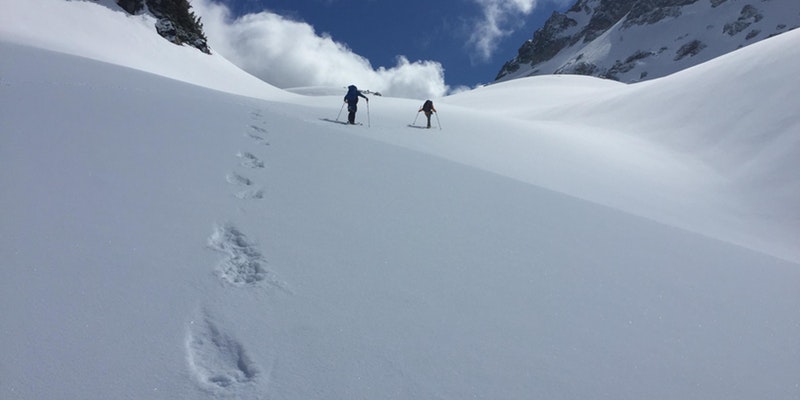 Last spring, Trevor Kostanich and Forest McBrian skied a high route from Snoqualmie Pass to Canada in 34 days. They would have preferred staying out longer. Both passionate ski tourers and pioneers of various traverses in the range, Trevor & Forest spent years working towards this trip. Come hear what it took to pull off, why this route, and see some section highlights including first descents.
While surprised, and sincerely a little disappointed, that they did not see more people along the route, they were pleased to tour alongside some animal tracks and gain a greater appreciation for high mountain living.
Ticket proceeds go to the Cascades Wolverine Project with special guest David Moskowitz (wildlife tracker, photographer, and outdoor educator) sharing a short informational video at the event.