Prana Women's Sakti Swim Skirt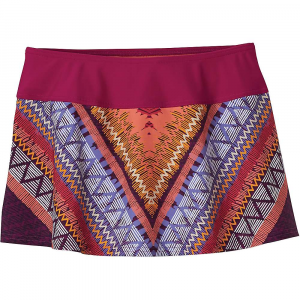 Features of the Prana Women's Sakti Swim Skirt Flirty swim skirt with fully lined swim bottom attached Supportive and flattering waistband with elastic at top edge UPF 50+ rating Swim brief has moderate seat coverage Stretch: Stretch fabrication extends, expands and contracts to move with you allowing for ultimate flexibility during any sport, activity or movement UPF (Ultra Violet Protection Factor): The protection given to the skin by a fabric is indicated by its UV Protection Factor (UPF) Specifically designed to block the sun's harmful UV radiation from damaging the skin (widely known as UVA/UVB/UVC rays) Quick Dry: Water resistant, these products keep moisture on the fabric's surface making it easy for the sun and/or air to lift moisture out and promote evaporation
Best Price: $38.99 from Moosejaw.com
Related Products The Taj Skirt features an organic cotton and recycled poly blend to create a stretchy, comfortable flared skirt with a wide waistband for a flattering fit. Wide waistband for a flattering fit with flared... THE DAPHNE SKIRT IS DESIGNED WITH A ROLL-DOWN WAISTBAND THAT LETS YOU ADJUST THE LENGTH. WE'VE ALSO INCLUDED DIAGONAL PANELS WITH RAW EDGE DETAILING FOR A DISTINCT LOOK THAT STRAYS AWAY FROM THE EVERYDAY....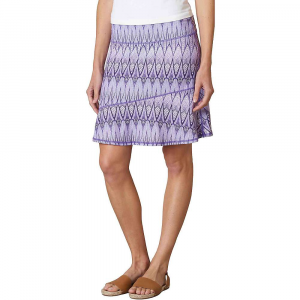 The Prana Women's Deedra Skirt is an above the knee skirt for casual summer days. Step into the city looking good and staying comfortable with the help of a recycled spun polyester, spun polyester and...
---