Price search results for Smartwool Mens Thunder Creek Crew Socks New
Related Products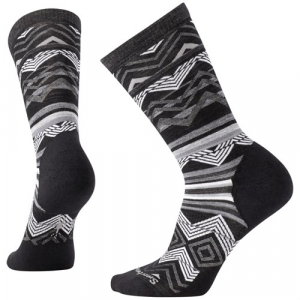 Smartwool Ripple Creek Crew Socks - Women's
Inspired by the ebb and flow of moving water, the Smartwool Ripple Creek Crew Socks are uniquely patterned and are sure to spruce up any outfit you include them in. With their supportive arch braces and... Smartwool Women's Ripple Creek Crew Socks
Whether you're meditating, skipping rocks or merely listening to the gurgle of the creek, these Smartwool Ripple Creek crew socks celebrate the simple joys of relaxing by the water.
SW0SC228 SmartWool Thunder Creek Hat Classic, heritage-inspired looks and a textured knit make the Thunder Creek hat a cold-weather keeper. Pull it on for a hike above the tree line or a chilly morning...
---