Price search results for Petzl Grigri + Belay Device The engineers over at Petzl must never be satisfied, because while the Grigri is already a best-seller, and perhaps the most popular assisted braking belay device on the market, the Grigri + Belay Device offers a smoother, safer performance than its predecessors. Petzl promises your rope--as long as it isn't skinnier than 8. 9mm--will slide through the device so smoothly that you won't have to place your thumb over the brake in order to dish out slack, so you can belay with this device in the same way that you would a standard tube device. Petzl integrated an anti-panic locking system that will lock the Grigi + up when overzealous beginners--or advanced climbers for that matter--pull down on the brake's handle too hard. The most unique feature has to be a new switch on the side that allows you to switch from top rope belaying to lead belaying. In lead belay, the Grigri + works very similarly to the previous Grigri models. In top rope belay, this device stiffens the brake so it bites the rope better when your climber is taking. This switch also lets you lock the brake completely for hand-off convenience when you're cleaning gear on a multi-pitch.
Best Price $149.95 from Backcountry.com
Related Products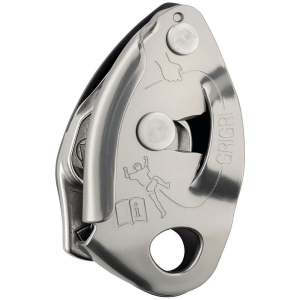 Petzl took the most-used assisted-braking belay device on the planet, made it 25% smaller and 20% lighter, gave it a wider functional range, and called it the Grigri 2. Unlike the previous model, the Grigri...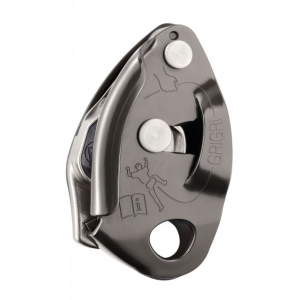 Petzl Grigri 2 Belay Device-Grey
Petzl Belay Devices Grigri 2 Belay Device-Grey D14BG. The GRIGRI 2 works equally well for lead climbing and top roping. It may be used on all single dynamic 8.9 to 11 mm ropes on the market (ideal at 9.4...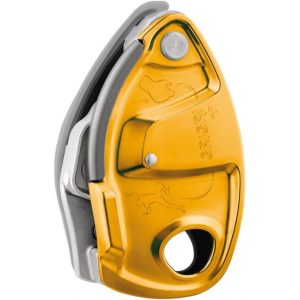 ---