Price search results for Patagonia Womens Rubicon Rider Jacket New
Related Products Patagonia Men's Rubicon Jacket
When it comes to winter weather, we're all for inappropriate behavior. Give us your damp, penetrating cold, your pelting graupel and your outright-nasty winds. Those "bad" conditions...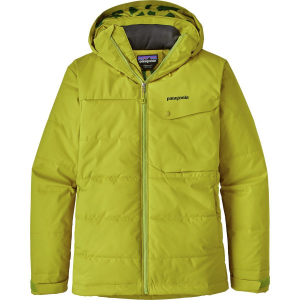 Patagonia Rubicon Jacket - Men's
When old man winter dumps a few feet of blower pow and the temperatures get borderline nasty, grab your Patagonia Rubicon Rider Jacket and enjoy winter's bounty. The insulated Rubicon Jacket comes complete... Patagonia Men's Rubicon Insulated Jacket
In conditions that might otherwise make your teeth chatter, the Patagonia Rubicon insulated jacket comes to the rescue with eco-friendly Thermogreen insulation that converts cold days into snow days.
---