Price search results for Ortlieb Bike Packer Plus QL21 Panniers Pair
Related Products Ortlieb Bike Packer Plus Rear Panniers - Pair
The spacious Ortlieb Bike Packer Plus rear panniers are large, secure and tough, and can stand up to any weather. They're just what you need for your next bikepacking trip or multiday tour. Ortlieb Sport Packer Plus Panniers - Pair
The Sport Packer Plus panniers are the perfect size for carrying your lunch and a change of clothes to work during your daily commute while leaving room for a few groceries on the way home.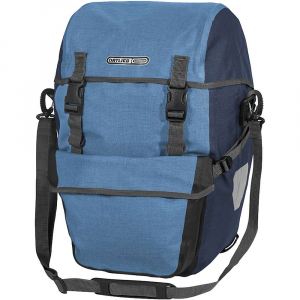 Ortlieb Bike Packer Plus Pannier Pair
A pair of Ortlieb Bike Packer Plus Panniers will provide a total of 42 liters of storage on your bikepacking trips, and they Are constructed with rugged, waterproof PU-coated Cordura for complete waterproof...
---