Price search results for MSR WhisperLite and Whisper Lite Int Expedition Stove Service Kit
Related Products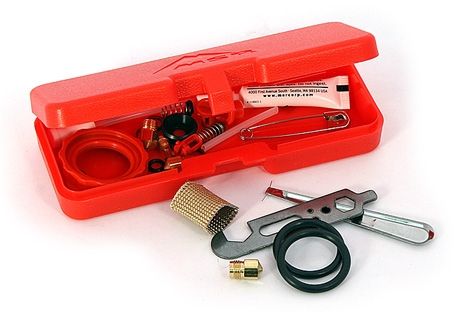 MSR Whisperlite Expedition Service Kit
MSR Backpacking Stove Accessories Whisperlite Expedition Service Kit 6838. Intended for hardcore users or people going on extended trips the Expedition Service Kit is a comprehensive maintenance and repair...
WhisperLite Expedition Service
Stay prepared for a stove malfunction in the field when you're carrying the MSR Expedition Service Kit with you. This kit includes all the components needed to replace worn or damaged stove & pump parts... MSR WhisperLite Stove Service Kit
Don't let a worn out O-ring or a faulty fuel pump ruin your trip. The MSR WhisperLite(TM) service kit provides comprehensive maintenance and repair solutions for your liquid-fuel stove and pump.
---