Price search results for Full Tilt B E Mens Ski Boot 2014
Related Products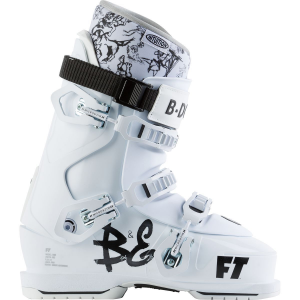 Full Tilt B&E Pro Model Ski Boot - Men's
A moderate flex for freewheelin' freestyle and a powerful, precise fit are what set the Full Tilt B&E Pro Model Men's Ski Boot apart from the competition--it makes sense, seeing as Phil Casabon (B-Dog)... You like a perfectly grilled steak, tinsel on your Christmas tree, and dinner-and-a-movie dates. You also enjoy chair lifts, fresh snow, and your Full Tilt Classic Men's Ski Boot. You know all about this... Full Tilt Descendant 4 Ski Boot - Men's
Full Tilt's three-piece boot design is damn near legendary, and for good reason. No other boot provides heel hold that's as solid or a flex that's as customizable, which has made Full Tilt one of the go-tos...
---