Price search results for F4 Universal Paste Wax Fluoro 40 ml
Related Products Easy-to-use, fluorinated Swix F4 Universal paste wax works for all snow conditions, from very wet to very cold. Just apply and go! Swix F4 Universal Paste Glide Wax - 40ml
The reason why Swix F4 Fluorinated Wax is so popular is because it works! Improved glide, convenient, and wide temperature range. F4 high quality water-repellant fluoro wax for skis and snowboards. For...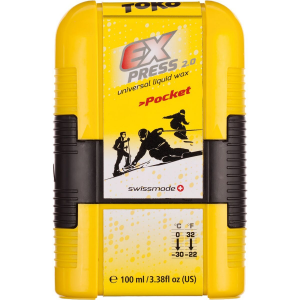 ---