Price search results for Costa Del Mar Harpoon Blue Mirror 580G Lens New
Related Products Costa Del Mar Harpoon - Blue Mirror Glass -
Virtually indestructible, these nylon frames offer the perfect blend of durability, comfort and style. (It's always nice to look good holding a huge trophy fish.) For serious outdoor adventures,...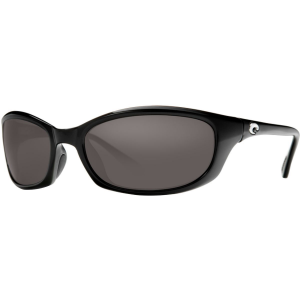 Costa Harpoon Polarized 580G Sunglasses
The Costa Del Mar Harpoon Polarized Sunglasses offer durability, comfort, and classic styling to your days on the lake or at the beach. The Costa 580 polarized glass lenses resist scratching, enhance clarity,...
COSTA - BLACKFIN 580G - BL - Gray/Blue Mirror
The trusted tool of the true angler, Costas Blackfin sunglasses bring serious clarity and comfort to a day fishing, whether its wrestling marlin in the deep sea, spinning up salmon the rivers current or...
---