Price search results for Brooks Cambium C17 Saddle BLACK B2000416
Related Products Brooks England C17 Cambium Saddle - Men's
The Brooks C17 Cambium Saddles are a massive, tectonic-plate-shifting departure from the venerable saddle maker. Why' Because they're not leather. Brooks made its name over the last century making the...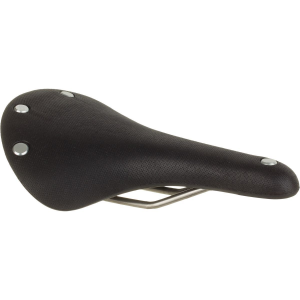 Brooks England C19 Cambium Saddle
The Brooks England leather hammock design and accompanying rivets are synonymous with classic cycling, living on through tweed rides and race rigs alike. The Cambium line carries on Brooks' storied tradition,... Brooks England Cambium C-13 Saddle
Give your performance cycling and racing a boost with the Brooks England C-13 Cambium saddle. It offers flexible performance for immediate comfort and all-day weather protection.
---