Price search results for Brooks B17 Standard Saddle
Related Products Brooks England B17 Standard Saddle - Men's
Urban cycling (like cycling in general, to be fair) is all about blending form with function, and nobody does that better than Brooks England. Its B17 Standard Men's Saddle is the epitome of this design...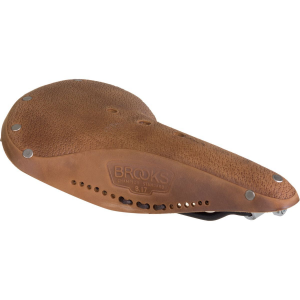 Brooks England B17 Standard Aged Saddle - Men's
Get used to idiots making lame comments about grundle-suffering when you bolt a Brooks B17 Aged Standard Saddle to your two-wheeled partner. To those not in the know, cracking jokes about a hard-looking...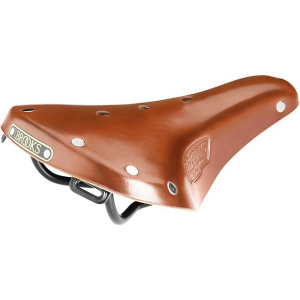 Brooks England B17 Standard S Saddle - Women's
The Brooks England B17 Bike Saddle has been cushioning bums on bikes since 1898. This, the B17 Women's Standard S, cushions your female bum during long road tours and off-road jaunts. Brooks England made...
---