Price search results for Brooks B17 Standard Pre Aged Saddle Men Ladies
Related Products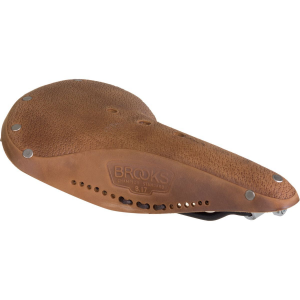 Brooks England B17 Standard Aged Saddle - Men's
Get used to idiots making lame comments about grundle-suffering when you bolt a Brooks B17 Aged Standard Saddle to your two-wheeled partner. To those not in the know, cracking jokes about a hard-looking... Brooks Men's B17 Pre-Aged Saddle
Globally renowned and truly timeless, the B17 Aged is the saddle that secured Brooks' place in cycling history. It's been in constant production since 1910, providing cyclists around the world with over...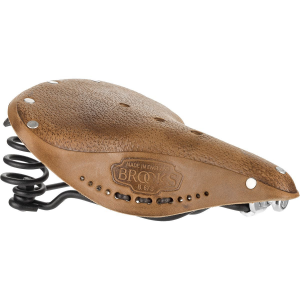 Brooks England B67 S Aged Saddle - Women's
The Brooks B67S Aged Saddle offers out-of-the-box comfort for your city riding needs. Due to its leather construction, it still has the long-wearing durability you'd expect from Brooks. And thanks to its...
---