Price search results for Black Diamond Livewire Carabiner 2013
Related Products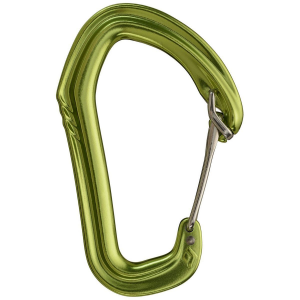 Black Diamond LiveWire Carabiner
Black Diamond's premier biner, the LiveWire Carabiner, sparks up your sport climbing arsenal with a light weight and heavy strength. HoodWire technology uses a hooded nose to prevent snagging when you're... Black Diamond LiveWire Wiregate Carabiner
The premier sport climbing wiregate carabiner from Black Diamond, the LiveWire features a sculpted, ergonomic shape with the snag-free benefits of HoodWire Technology. Black Diamond LiveWire Quickdraw
The LiveWire Quickdraw is Black Diamond's burly beater for sport climbing, projecting, and hopefully redpointing your hardest routes. Feel free to leave this draw hanging on a bolt, and whip on it over...
---