Black Diamond HoodWire Rackpack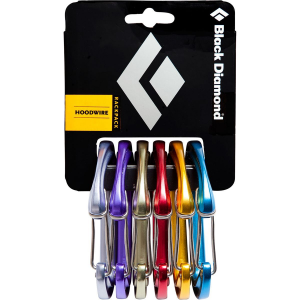 When you're pumping out on a heady trad route, grabbing the right size cam the moment you need it is crucial. For easier size identification, rack up your cams with the Black Diamond HoodWire Rackpack. The HoodWire design gives you the snag-free performance of a key lock biner, and six bright colors match up with Black Diamond C3 and X4 Camalots.
Best Price: $52.95 from Backcountry.com
Related Products When you're pumped stupid and digging for that crucial cam, you'll be glad you racked up with the Black Diamond Oz Rackpack, which features six hot-forged Oz carabiners, color-coded to ease cam identification....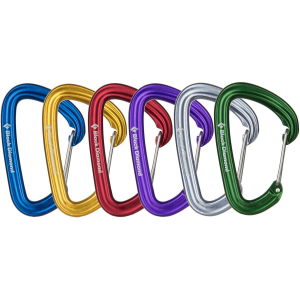 Black Diamond HotWire Rackpack
The HotWire Rackpack has six of Black Diamond's original wire gate carabiners, color coordinated to each Camalot for a perfectly matched climbing rack. Wire gates reduce flutter as well as weight, meaning...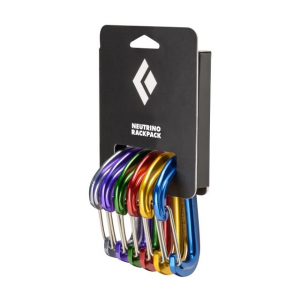 Black Diamond Neutrino Rackpack
Black Diamond Carabiners Neutrino Rackpack BD3810680000ALL1. The Neutrino's compact full-function design makes it the ideal match for cams and slings. The Neutrino also has a larger rope-bearing surface...
---