Black Diamond Dynex Daisy Chain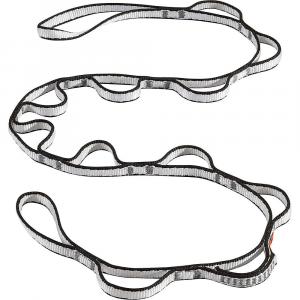 The Black Diamond Dynex Daisy Chain is a 12mm daisy chain for big wall climbs. Dynex; makes it abrasion-resistant and lightweight, so you can get in plenty of climbs before having to replace it. Choose from 2 lengths to build your rack as you like it. Features of the Black Diamond Dynex Daisy Chain A lightweight, super strong daisy chain Minimizes bulk with a narrow profile
Best Price: $29.95 from Moosejaw.com
Related Products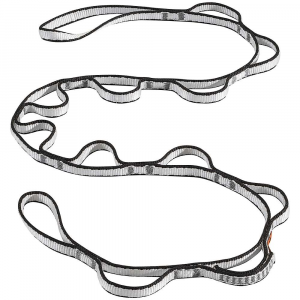 Black Diamond 12 mm Dynex Daisy Chain
Features of the Black Diamond 12 mm Dynex Daisy Chain Bottom loop with sewn half twist for clean girth hitch Tight weave for stiff feel Very compact 12 mm wide design Black Diamond Nylon Daisy Chain
The Black Diamond Nylon Daisy Chain is a 18mm Climbing teather. Available in two lengths so you can choose which works best for you, or grab one of each for various situations. The bottom loop Features... Black Diamond 10 mm Dynex Runner
ANCHORS, TRADITIONAL PROTECTION AND EXTENDED PLACEMENTS An essential part of any alpine climber's rack, Black Diamond Dynex Runners are indispensable for building anchors, slinging natural features or...
---