Price search results for Black Diamond Dirt Bag Glove The next time you're standing in the lift line, take a look around. You'll notice groups of skiers with old patched-together jackets with duct-tape trim, ski pants that are nearly worn through at the seat, and helmets that look like they were dragged behind the car on the way to the mountain. These are the guys that Black Diamond designed the Dirt Bag Glove for, and you'd be doing yourself a great service to follow these guys around the mountain--if you can keep up. The Dirt Bag is as simple and functional as it can be. A water-resistant goat leather shell, fixed fleece lining, and knitted cuff make up this minimalist glove. That's why it's so inexpensive. That's also why it works so well. So, grab your gloves and look for some dirtbags to tail. Just don't let them spot you, and be ready to huck.
Related Products Inspired by the simple and highly-durable design of motocross gloves, the Black Diamond Arc Gloves offer basic protection from the weather in a tough-as-nails package. Run these insulated gloves through...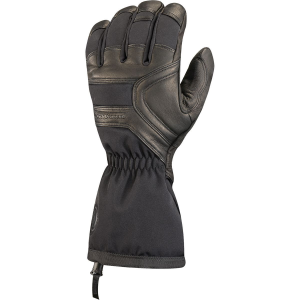 The Black Diamond Guide Glove has become a favorite of Ski Patrol and mountain guides across the world. The Crew glove is Black Diamond's midweight version of the legendary Guide glove, with the same 100-day-season...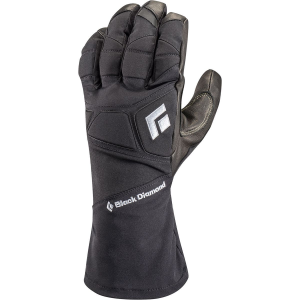 The Black Diamond Enforcer Glove is the top-shelf ice climbing glove from the top-shelf ice climbing glove manufacturer. In other words, the Enforcer is the balls. Weather protection is taken care of by...
---