Bern Lenox Helmet – Women's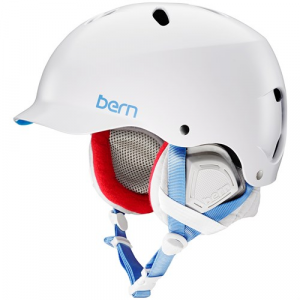 The Bern Lenox Helmet is pretty sweet. A thin ABS shell manages to remain sinfully lightweight while being fused to impact-absorbent EPS foam, providing you with the essentials when it comes to protection in a wipeout. And, the Lenox features a micro-adjustable Boa(R) fit system that makes dialing in your fit as easy as the swift click of a wheel. The best thing about the Bern Lenox Helmet? It features a women's specific fit including a smaller and lower profile shell. So no matter what, you won't find your man trying to squeeze his sweaty mop into your shiny new helmet. Pretty. Dang. Sweet.
Best Price: $49.99 from Evo.com
Related Products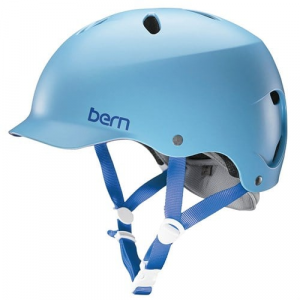 Bern Lenox Bike Helmet - Women's
Biking in the Bern Lenox Bike Helmet is like biking with a fairy godmother on your head -- it keeps you safe even though you often question whether it's actually there or not, thanks to Thin Shell construction....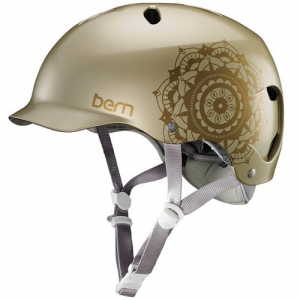 Bern Lenox EPS Bike Helmet - Women's
The Bern Lenox EPS Bike Helmet is the twin sister to the Watts, and made with women in mind. The Lenox features a smaller shell size with feminine details. It marries style with function, and features... The Bern Baker EPS Helmet gives you minimalist design with durable performance for non-stop lapping nine to four. Bern's tried-and-true ThinShell technology is the perfect balance between high-tech performance...
---