Bell Gage MIPS Helmet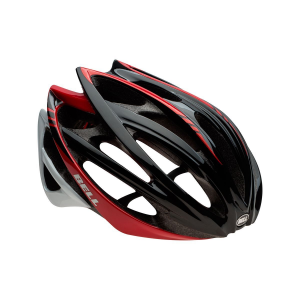 Bell's Gage MIPS Helmet takes the same professional-grade formula of the original Gage and makes one key addition: the revolutionary Multi-Directional Impact Protection System (MIPS). Though you're likely familiar with it by now, we think it's worth briefly running through MIPS' function and benefits. MIPS consists of a strategically anchored liner that moves independently of the helmet's shell. When the shell suffers an oblique impact, MIPS allows it to slide across your head, diffusing the impact force applied to your brain by redirecting it. Besides the addition of MIPS, the Gage remains largely unchanged. It's still based on the CPSC-certified Fusion In-Mold Microshell, which involves bonding an EPS foam body to the helmet's shell for increased structural integrity, and it uses the same two-way adjustable Twin Axis Gear fit system to ensure that the helmet's protective measures are in place when you need them. The Gage is finished with a complement of X-Static padding, a quick-dry material with an antimicrobial coating that helps eliminate odor.
Best Price: $87.73 from Backcountry.com
Related Products With MIPS solidifying its place in the mainstream, it was only a matter of time until someone brought another eye-catching safety feature to the table. Last year, Bell forged ahead by introducing its dual-layer... Mountain biking takes a lot out of us as riders, physically, mentally, and then there's the issue of our pocket books. While we don't want to compromise on the safety of our noggins, we want to watch the... Rather than continue to sit, miserable and tightly wound, in rush hour traffic five days a week, years of "I should", "I could", and "I'd really like to" have finally given way to a solid resolution to...
---