Price search results for Armada Invictus 89Ti Mens Skis
Related Products Armada Invictus 89 TI Skis - Men's
The all new Invictus 89 Ti is your ticket to all mountain excitement! Keep your turns locked on hard snow with this ski's carbon fiber and Ti build. Fearless in variable conditions with AR Nose Rocker,... Armada Invictus 99 TI Skis - Men's
New to the Invictus Series, the 99 Ti shares the same commitment to power and performance of its big brother, the 108 Ti, but in a more versatile package. Wide enough for bigger terrain, with tip rocker...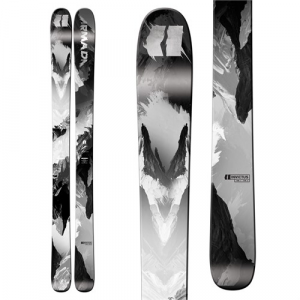 Armada Invictus 108 Ti Skis 2017
Line it up straight, pin 'er all the way through, and turn things up to 11 on the Armada Invictus 108 Ti Skis. Rocking two sheets of metal, carbon/kevlar stringers tip to tail, and a longer 26m radius,...
---