Price search results for Armada Duffy Gore-Tex Glove – Men's Whether you're sending it on two sticks or one, the Armada Men's Duffy Gore-Tex Glove is ready to huck it with you. It's got the gore trifecta: Gore-Tex fabric shell, Gore-Tex waterproof, breathable insert, and Gore Grip. This gives you a breathable glove that won't let any water through, and the leather palm gives you a superior grip on your poles. Thinsulate synthetic insulation locks in heat to keep the feeling in your fingers. A removable leash eliminates the possibility of losing a glove during a break, and the fleece lining feels plush when you slide your chilled fingers back inside.
Related Products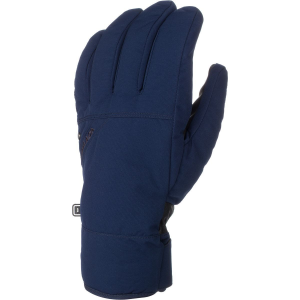 Armada Decker Gore-Tex Glove - Men's
Be sure to pack the Armada Men's Decker Gore-Tex Glove to ensure a comfortable day on the slopes. This midweight, insulated glove is equipped with a waterproof Gore-Tex insert to prevent moisture from... Armada Prime Gore-Tex Glove - Men's
Combining the technology of Gore-Tex with the style and performance of leather, the Armada Men's Prime Gore-Tex Glove is a balanced masterpiece. You'll appreciate the breathability while making your way... Armada Kasson Gore-Tex Jacket - Women's
You have no trouble getting up well before the crack of dawn when there's bottomless pow on the horizon. Pull on your Armada Women's Kasson Gore-Tex Jacket and hop in the excitement-buzzed lift line with...
---