Price search results for Armada Decker Gore-Tex Glove – Men's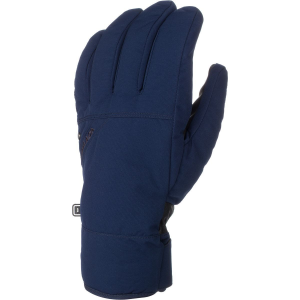 Be sure to pack the Armada Men's Decker Gore-Tex Glove to ensure a comfortable day on the slopes. This midweight, insulated glove is equipped with a waterproof Gore-Tex insert to prevent moisture from seeping in through the nylon shell as you cruise down the mountain. Armada added Synthetic Grip Leather to the palm for traction on your poles, and to extend the life of the glove. A Micro Bemberg lining is soft against your hands so you're comfortable from the first second you get the Decker on.
Related Products Armada Duffy Gore-Tex Glove - Men's
Whether you're sending it on two sticks or one, the Armada Men's Duffy Gore-Tex Glove is ready to huck it with you. It's got the gore trifecta: Gore-Tex fabric shell, Gore-Tex waterproof, breathable insert,... Armada Prime Gore-Tex Glove - Men's
Combining the technology of Gore-Tex with the style and performance of leather, the Armada Men's Prime Gore-Tex Glove is a balanced masterpiece. You'll appreciate the breathability while making your way... Armada Kasson Gore-Tex Jacket - Women's
You have no trouble getting up well before the crack of dawn when there's bottomless pow on the horizon. Pull on your Armada Women's Kasson Gore-Tex Jacket and hop in the excitement-buzzed lift line with...
---