Price search results for Arc'teryx A2B Tank Top – Women's For those of us confined to the daily grind of urban areas, life isn't always idyllic hikes through forest preserves and technical ascents up alpine faces. Fortunately, the Arc'teryx Women's A2B Tank Top is smartly equipped for urban life with its fashionable racerback silhouette and cool-wearing fabric. Polylain fabric crafted from polyester and merino wool aides in temperature regulation by pulling perspiration off your body for rapid evaporation. This means you'll commute comfortably without soaking in sweat on those sticky summer days. Another benefit of this fabric is that merino wool fibers naturally prevent odor build-up for lasting freshness.
Related Products Arcteryx Rho LT Bottom - Womens Dahlia Lg
With awesome next to skin comfort and great moisture wicking capabilities, the Rho LT Bottom is the perfect addition to all of your colder weather activities. The Rho LT Bottom is made out of naturally... Arc'teryx A2B Tank - Women's Sage Lg
Soft, beautiful and undeniably perfect for the warm weather ahead, the A2B tank from Arc'teryx is a timeless addition to your closet. This comfy tank is made out of a moisture wicking merino wool, polyester...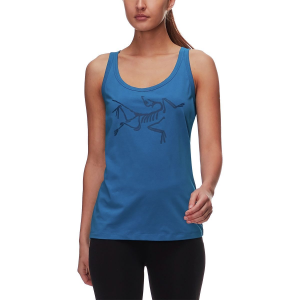 Arc'teryx Archaeopteryx Tank Top - Women's
Long before humans climbed towering spires and skied down peaks with Arc'teryx's legendary outerwear, the Archaeopteryx honed its flight skills to escape from ferocious predators below. The Arc'teryx Women's...
---