Price search results for Arborwear Timber Chamois Shirt – Men's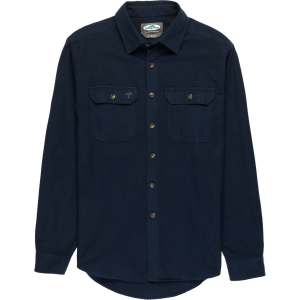 When your inebriated camp friends bet that you can't climb the limb-less pine, button up your Arborwear Timber Chamois Shirt and start the shimmying. With the pre-washed, soft-chamois cotton fabric you can cushion your bear-arms from the rough bark as you work up the sappy trunk one big hug at a time. Once you reach some branches fifty feet above, roll up your sleeves and take a break as you figure out how you're going to get down.
Best Price $59.95 from Backcountry.com
Related Products Arborwear Chagrin Flannel Shirt - Men's
Whether you're chopping down trees or walking around town, stay warm with the soft, heavyweight fabric of the Arborwear Men's Chagrin Long-Sleeve Flannel. Arborwear Tech Long-Sleeve T-Shirt - Men's
When you need sleeves to protect your arms and don't want to overheat, choose the Arborwear Men's Tech Long-Sleeve T-Shirt. The lightweight cotton-polyester blend is designed to be sturdy and feels great...
---