Price search results for Arborwear Flannel-Lined Orignals Pant – Men's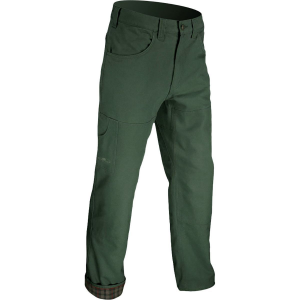 The Arborwear Men's Flannel-Lined Originals Pants are like a momma bear: sweet and soft one moment, and unrelentingly tough the next. Watch a momma grizzle snuggle her cubs and you'll have maternal urges too. Try to act on that feeling and watch momma bear test the range of motion in the gusseted crotch. Expect the same level of dedication and protection from your pants.
Related Products Arborwear Chagrin Flannel Shirt - Men's
Whether you're chopping down trees or walking around town, stay warm with the soft, heavyweight fabric of the Arborwear Men's Chagrin Long-Sleeve Flannel. Arborwear Rockhaven Pant - Men's
Your work in the field is demanding, to say the least, and few pairs of pants are up to the task. Don't fret though, because Arborwear made the Men's Rockhaven Pants to exceed your high demands. They're... Arborwear Tech II Pant - Men's
Built to handle long days on the job and outdoor excursions, the Arborwear Men's Tech II Pants put your average pair of pants to shame. They're built with a tough, yet lightweight nylon fabric for unwavering...
---