Price search results for Appaman Orchard Reversible Vest – Girls'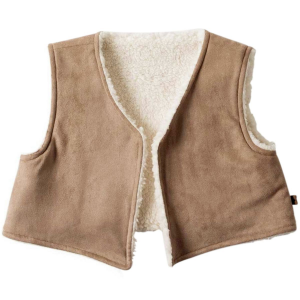 Your little girl can go from being a happy, go-lucky charmer to a determined, reckless fireball in minutes. So, to keep up with all of her moods, give her the Appaman Girl's Orchard Reversible Vest. For her sassy side, she can sport the smooth, faux suede exterior. And when she's feeling more angelic, she can turn it over to the soft, faux sheepskin.
Related Products For cool fall days on the playground, Appaman's Girls' Valley Top will keep her stylish and warm as she goes from the slide to the swing set to that pile of leaves.
---