Price search results for Appaman Echelon Jacket – Boys' Echelon Jacket - Boys'
Related Products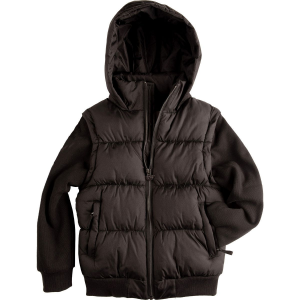 Appaman Turnstile Convertible Jacket - Boys'
Junior rarely stops moving, and you've learned the hard way that he can't stand being overly buttoned up in bulky outerwear. On days when his morning walk to school is chilly, but a strong sun and blue... Appaman AJ Pant - Toddler Boys'
These pants are like pajama pants that are socially acceptable to wear outside. If these were for an adult they'd be called "jogger pants", but since Appaman makes these specifically to fit toddler boys,... ---