Price search results for Appaman Cosmos Lounge Pant – Girls' Skater girls need pants like the Appaman Girl's Cosmos Lounge Pants that don't hold them back. Whether they're at the park or cruising down the street, the tapered ankles and snug waistband not only giving her the freedom to kickflip without her clothes getting in the way, but they also offer up an individual style that has as much street credit as her reputation. But don't worry, when she comes home, she'll be all snuggles and cuddles with how soft and comfortable these pants feel on the inside.
Related Products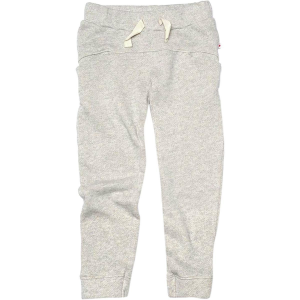 Appaman Alpine Jogger Pant - Toddler Girls'
There will come a day when she wants to start dressing herself. It may or may not involve lots of sparkles, and you may or may not agree with all of her fashion decisions--but one thing you will definitely... ---