Price search results for Anon Deringer MFI Goggles – Women's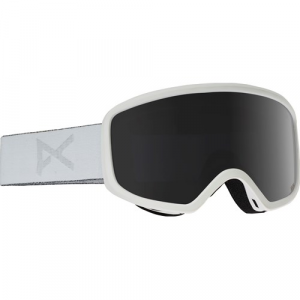 If we could marry a pair of optics we'd put a ring on the Anon Deringer MFI Goggles. Sleek, sexy and highly functional, the Deringer MFIs are a women's specific design with Anon's Integral Clarity cylindrical lenses so you won't have to worry about fogging up right before sending it into a narrow couloir or boosting off of a pro-line kicker. The Anon Deringer MFI Goggles are also equipped with Anon's Magnetic Facemask Integration technology, which allows for a seamless and consistent fit with any of Anon's MFI compatible facemasks.
Related Products Anon Deringer Goggles - Women's
The Anon Women's Deringer Goggles magnetically connect to the included facemask for full face coverage while skiing. Its cylindrical lens features Anon's wall-to-wall vision for a wider field of vision,...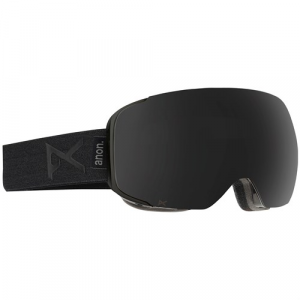 Don't wind up with the short end of the stick again this season; your out of date frames from the 90's need to be retired. The Anon M2 Goggles will improve everything about your trips to the mountain,... Equipped with Magna-Tech, the Anon M2 MFI Goggles makes changing lenses effortless with the help of 16 rare earth magnets along the lens-to-frame interface. This technology is incredibly quick and easy...
---