Angler's Accessories Thingamabobber – 3-Pack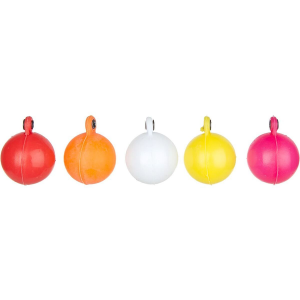 Since the fish aren't taking the least bit interest in your dry setup, switch out to a nymph rig and tie on a Thingamabobber so you know when a fish strikes. This three-pack of Thingamabobbers are high floating indicators that never need floatant or dry shake to stay on top of the surface.
Best Price: $6.95 from Backcountry.com
Related Products Keep your spools of tippet handy and accessible at home or on the road with the Angler's Accessories Tippet "T" holder. This lightweight carbon-fiber holder nests six standard tippet spools and features... Angler's Accessories Clearwater Lanyard
Digging around for nippers, floatant, and hemostats can get pretty frustrating when you're changing flies frequently--streamline your fly fishing experience with the Clearwater Lanyard from Angler's Accessories....
---