Price search results for Altra One v3 Running Shoe – Men's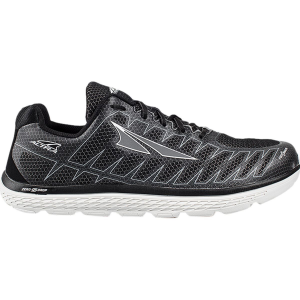 Evolution is natural, but that's not to say that it's necessarily an easy endeavor. But despite its substantial alterations, the Altra Men's One v3 Running Shoe is designed to promote a relatively flawless and comfortable running experience. The One v3 is now equipped with a more firm midsole, rather than the quick-to-fade midsole of the v2. 5, which makes the v3 ideal for fartlek training and road racing. Additionally, the One v3 is equipped with a newly updated upper, complete with TPU overlays for torsional structure and protection, while the Air Mesh tech promotes breathability and a quick-drying experience. A Zero Drop platform and FootShape toe box encourages the natural movement and splay of your toes and feet, as well as a natural stride, so you stay comfortable and your form refrains from being anything but forced. The InnerFlex midsole attenuates shock, enhances energy return, and propels cadence, which again reinforces the v3's legitimacy as a racing staple, and the FootPod outsole maintains dexterity and flexibility, reducing discomfort inflicted upon the joints and tendons in your feet.
Related Products Altra Escalante Running Shoe - Men's
As the newest offering in the lineup of Altra's shoes, the Men's Escalante Running Shoe makes its case as a daily driver with its new, energetic midsole and Altra's dependable silhouette. To ensure your... Altra Hiit XT Running Shoe - Men's
Built specifically for high-intensity training sessions, the Altra Men's Hiit XT Running Shoe keeps dexterity and agility at the forefront of your routine. The no-sew upper lends ample breathability and...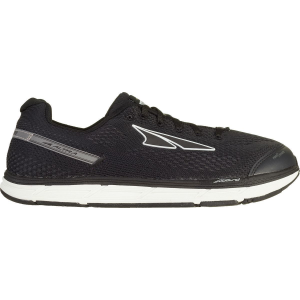 Altra Instinct 4 Running Shoe - Men's
As its name suggests, the Altra Men's Instinct 4 Running Shoe has a natural propensity for offering innate comfort and support. The Instinct 4 was given a bit of a makeover, touting a newly redesigned,...
---