Price search results for Alpinestars MTB Bionic Men's Shorts I'll get it soon is a pretty common refrain when talking about protective gear, but how many times have you put it off only to get smashed on your next ride' Even once is one time too many, so grab the Alpinestars MTB Bionic Men's Padded Shorts before it's too late. The Lycra and mesh design keeps you cool and dry, just like a traditional liner, but the foam padding over the hips, thighs, and tailbones takes the sting out of crashes of all shapes and sizes. An extra layer of hard PU over the hips and thighs provides extra protection for your bones, and the elastic waist and leg grippers keep the Bionic from sliding around without pinching your skin or rubbing you the wrong way.
Related Products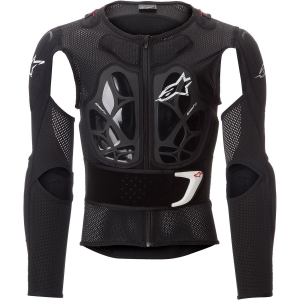 Alpinestars Bionic Tech Mountain Bike Jacket
Softening the sting of consequential falls when you're crushing over downhill rock gardens, flying off park hits, and dropping into what others deem "stunningly stupid," the Alpinestars Bionic Tech Mountain... Alpinestars Pathfinder Shorts w/ Inner Shorts - Men's
Nothing sours a day ripping enduro lines in your local region's trails faster than chaffing in your even more local nether regions. Alpinestars built the Pathfinder Shorts w/ Inner Shorts to be a multi-layered... Alpinestars Drop 2 Shorts - Men's
Some destinations require a little long-distance and uphill pedaling efforts along the way. In those cases, the Drop 2 Men's Shorts ensure a fresher arrival and keep you cool, saving energy for the rip...
---