Price search results for AlpineAire Spicy Southwest Hummus After a challenging day through narrow slot canyons and over rocky ridges, reward yourself with some AlpineAire Spicy Southwest Hummus. A mix of chickpeas, southwest seasoning, and jalapeno spice awakens your taste buds when the rest of your body feels spent. Perfect as a dip or a spread, this hummus is just the touch you need for a satisfying meal or snack.
Related Products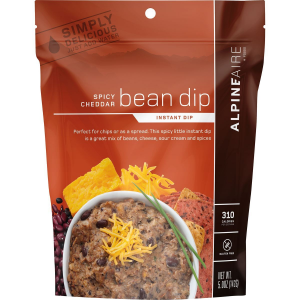 AlpineAire Spicy Cheddar Bean Dip
Your blissfully exhausted after conquering that route that's given you problems all weekend. So as you rest under the shade of a juniper, reward your perseverance with the AlpineAire Spicy Cheddar Bean...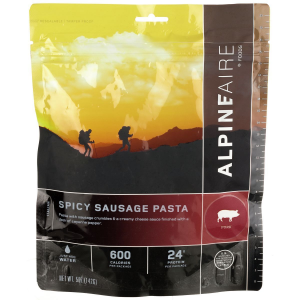 AlpineAire Spicy Pork Sausage Pasta
When your stomach screams louder than your aching feet, it's time to pull out the AlpineAire Spicy Pork Sausage Pasta. This great-tasting meal is nutritious with high-quality ingredients, so it's almost... Whether you're climbing the 365 steps to Nepal's Monkey Temple or enjoying a trek along Kauai's tropical coast, you'll go bananas over AlpineAire's Monkey Mix. Combining dried and dark chocolate covered...
---