Price search results for Alpina ESK Pro Skate Boot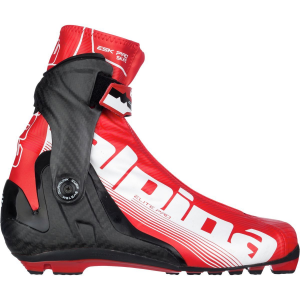 The Alpina ESK Pro Skate Boot has seen the highest podium more than once. Everything about this boot is designed for elite performance--it features a stiff boot flex for maximum power transfer, while the elastic calf adjustment, lacing system, and power strap offer just enough adjustability for you to dial in a comfortable fit while still maintaining optimum power. The carbon cuff can be left on if you desire additional torsional stability, or it can be removed if you prefer a little more flexibility for longer courses and varying terrain. The anatomic racing footbed optimizes balance and kick efficiency, and the shaped carbon and plastic heel counter minimizes movement while increasing stiffness and torsional stability.A number of features work together to keep feet comfortable. Thinsulate insulation provides breathable, low-bulk warmth, and the waterproof overboot with a waterproof zipper ensures feet stay dry. The lining system and footbed materials work together to promote airflow and manage moisture so the climate inside the boot stays comfortable. The boot offers everything you need so you can go for record performance, so all that's left is for you to live up to the potential the boot is designed for you to achieve.
Related Products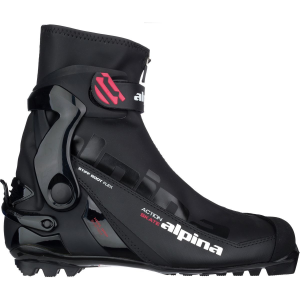 After decades of producing high-end boots for world-class athletes and comfortable boots for devoted recreationists, Alpina created the ASK Skate Boot as an in-between option for skate skiers who are seeking... Be sure you're at the top of your game the next time you hit the Nordic trails with the Alpina CSK Skate Boot. Designed for everything from high-end racing to intense training, the CSK has a stiff, powerful... Work your way to the top of the local skate racing scene in the Alpina RSK Skate Boot. This high-performance boot borrows features from Alpina's elite-level racing boots, but uses a plastic--rather than...
---