Price search results for Alo Yoga High-Waist Moto Legging – Women's
Whether you top the Women's Alo Yoga High Waisted Moto Leggings with a spiffy performance tank for yoga or a crop top and leather jacket for taking on the town is up to you-- either way, these form-fitting pants have you covered. Four-way stretch, stink-free antimicrobial fabric comes together with matte-shine and mesh contrast blocking to provide a healthy dose of moto-inspired style with all the functionality you've come to expect from Alo's yoga wear.
Related Products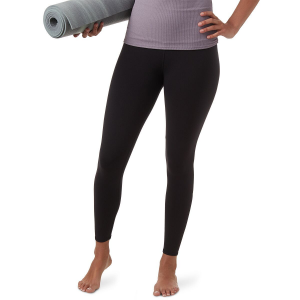 Alo Yoga 7/8 High-Waist Airbrush Legging - Women's
You want long leggings for coverage, but also want the traction that comes from directly holding your ankles with your hands or a strap. The Alo Yoga Women's 7/8 High-Waist Airbrush Leggings give you just...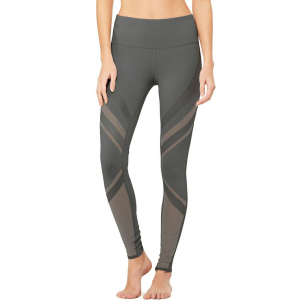 Alo Yoga High-Waist Epic Legging - Women's
Updated from the original version with a little additional coverage, the Alo Yoga High-Waist Epic Legging is ready to tackle any pose you can handle. The higher waist offers more modesty in case your shirt... Alo Yoga High-Waist Goddess Legging - Women's
From prasarita padottanasana to parivrtta hasta padangusthasana, the Alo Yoga Women's High-Waist Goddess Legging has your asana covered--literally and figuratively. Toting the same unique and stylish legwarmer-eqsue...
---