Alite Monarch Chair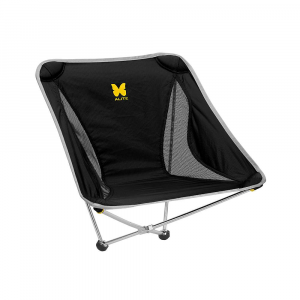 The Alite Monarch Chair is a lightweight chair for packing up and taking anywhere. Camping, hiking, at the beach and more, this two-legged chair is ready to offer seating on a wide range of terrain. Uneven grass? No problem. The whole thing only weighs 1.3 lbs, so tuck it into the included stuff sack. Put it in your backpack or leave it in your trunk, it's ready at any moment. Features of the Alite Monarch Chair Weight: 21 oz Fast, color-coded assembly Awesomely strong, holds up to 250 lbs Proprietary design Durable, breathable fabric Cradles your body Perfect for rocking back and forth Ideal even on a hillside
Best Price: $69.95 from Moosejaw.com
Related Products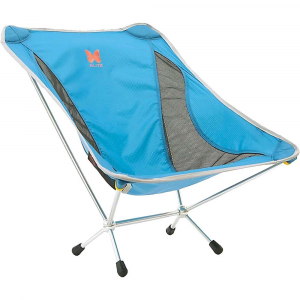 Features of the Alite Mantis 2.0 Chair Extremely comfortable, breathable nylon sling Packs down to Fit inside your bag, tote, or trunk Holds up to 250 lbs Color coded aluminum for easy assembly Stuff sack...
The Mantis Chair is a four-legged version of the Monarch Chair. Also made from lightweight collapsible tent poles, this chair is for those who prefer a more conventional seat. Extremely comfortable, breathable... The Mayfly Chair is a three-legged, convertible seat that combines the rockability of the Monarch with the stability of the Mantis. Recline on sturdy ground while leaning on the removable front foot. Or...
---