Alite Mayfly Chair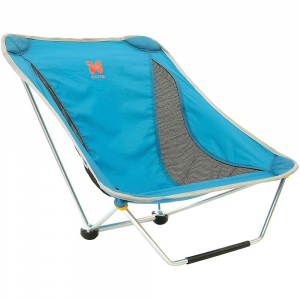 The Alite Mayfly Chair is a compact chair for the outdoors, whether you're sitting on grass, sand, or hard packed dirt. The Mayfly is only 1.6 pounds but can support up to 250 pounds, so no need to worry if your buddy steals your seat by the campfire. The easy assembly has two options, 3 legs for stability or 2 legs for Rocker-style. Either way, it's a low rider so you can even set it down in the shallows and let the waves crash upon you. When it's time to move on, pack it up into it's own case and throw it in your pack, car, or the basement for the next adventure. Features of the Alite Mayfly Chair Strong and stable, lightweight frame Fits in this stuff sack, Fits in tour bag Ultra comfortable sling for all kinds of lounging Optional front leg, perfect for rocking or relaxing Low to ground for added stability
Best Price: $99.95 from Moosejaw.com
Related Products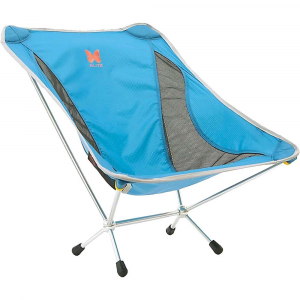 Features of the Alite Mantis 2.0 Chair Extremely comfortable, breathable nylon sling Packs down to Fit inside your bag, tote, or trunk Holds up to 250 lbs Color coded aluminum for easy assembly Stuff sack...
The Mantis Chair is a four-legged version of the Monarch Chair. Also made from lightweight collapsible tent poles, this chair is for those who prefer a more conventional seat. Extremely comfortable, breathable... The lightest chair in Alite's furniture family, the Monarch Chair is the original tent-pole seat that brought Alite to fame. Balancing on two legs allows you to rock forward and back. The innovative base...
---