Alite Mantis Chair Take effortless lounging to your favorite outdoor locales with the lightweight, sturdy Alite Mantis chair. It uses an aluminum hub and pole system, like a tent, to set up quickly and easily.
Best Price: $95.73 from REI.com
Related Products If you have ever spent time in an Alite chair, you understand our commitment to beautiful design and amazing comfort. The Bison Chair, Alite's newest entry into its line of lightweight, collapsible furniture,... The Mayfly Chair is a three-legged, convertible seat that combines the rockability of the Monarch with the stability of the Mantis. Recline on sturdy ground while leaning on the removable front foot. Or...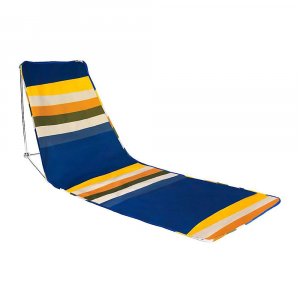 The Alite Meadow Rest Chair is one part mat, one part chair. The combination will blow your mind as you sit down for a rest at your local park. Under a tree or right out in the sun, the waterproof fabric...
---