Price search results for Album Surf Doom Surfboard You'll feel like you're carving a concrete bowl on your skateboard when you drop into a wave with the Album Doom Surfboard. Ideal for waves under head height, it sports a concave deck, fuller outline, and low entry rocker to give it a fast, responsive, and loose feel that's the closest thing you'll find to skating on water. And since it's meant to be ridden several inches shorter than you would normally ride, it's also extremely nimble, even when the waves are small.
Best Price $854.95 from Backcountry.com
Related Products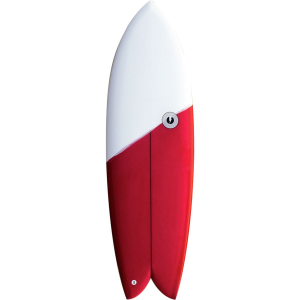 Make the most out of mushy waves with the Album UTF Surfboard. With tons of volume crammed into a small platform, the UTF can accelerate quickly off the smallest waves and rip tight turns thanks its nimble...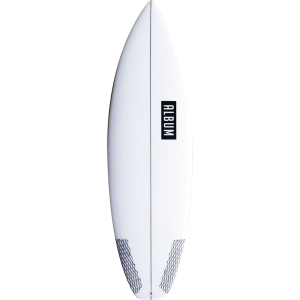 Album Surf Blackline Surfboard
When team rider Otto Flores wanted a daily driver that he could count on to perform in just about any conditions, Album came up with the Blackline Surfboard for him. It has the drive and power to conquer... Made for powerful, experienced surfers looking to rip big waves, the Album Dischord Surfboard is extremely loose and fast thanks to aggressive rocker and a deep single concave. It excels when waves are...
---