Airhole Polar Balaclava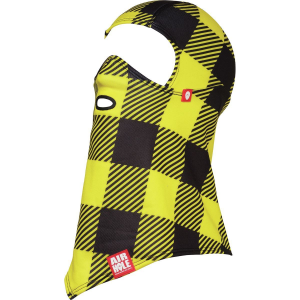 Bears have fur over their whole body, but unless you can grow a carpet from your chest to your neck to your face to your head, you'll want the extra protection of the Airhole Polar Balaclava. Made of soft acrylic fabric that stays warm even when it's wet, the Polar's prefect for icy mornings and deep days, and it boasts an anti-odor treatment to fight off odor--that way, you won't smell like you've been hibernating for months when you take your ski gear off.
Best Price: $17.98 from Backcountry.com
Related Products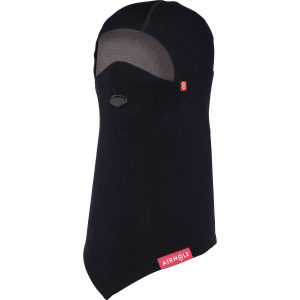 Airhole Hinge Cashmere Balaclava
The Airhole Hinge Cashmere Balaclava blends the lightweight softness of cashmere with the moisture-wicking performance of wool. The signature Airhole prevents the buildup of moisture and allows air to... When the day gets frigid, like breath-freezing-to-eyelashes frigid, pull on the Airhole Polar Ergo Airtube. The Polar is perfect for ice-cold cruiser days in the mountains or soggy pow days in the Pacific... You wouldn't go swimming without your trunks (OK, except for all those times you did), so why would you go for a chilly shred without the coverage of the Airhole Airhood' With an elastic cinch for a super-warm...
---